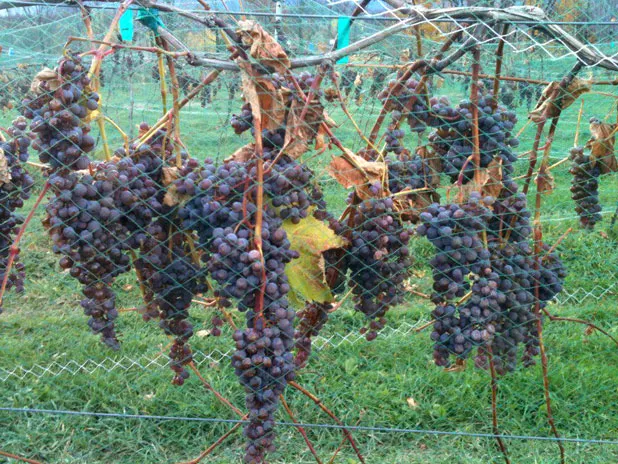 Less than a year after damage from Tropical Storm Irene forced celebrated Waitsfield restaurant the Green Cup Café to close, the building at 40 Bridge Street that housed it will soon be active again. "From a disaster comes a rebirth of some new businesses," says Jason Gulisano, former chef-owner of the Green Cup. The restaurant itself will not return, but, he says, "It's definitely playing a huge role in the circle of life on Bridge Street."
Gulisano still owns the building, and two of the businesses that will fill it are keeping things in the family. His sister, Lisa Curtis, is the baker-owner of Sweet Simone's. His brother-in-law, John Vitko, is opening an ice cream business called Scout's Honor that shares space with the bakery behind a storefront labeled the Sweet Spot. That location was previously home to the retail store of Liz Lovely cookies, which was destroyed by flooding before it could open as planned on September 3, 2011.
What's to become of the Green Cup space? If all goes well, Peasant will open there on August 1. Chris Alberti of East Warren Vineyard serves as its owner and chef. The restaurant's slogan is "A simple feast," and the menu will focus on classic Tuscan dishes such as meatballs braised in white wine and rosemary, pork braciole, and pasta in mushroom-Gorgonzola cream sauce. "It's definitely going to be rustic," says Alberti, but he notes that the fare won't be exclusively Italian: He prides himself on his paella, cassoulet and coq au vin.
A New York native who spent 27 years working on the stock exchange, Alberti has embraced the country life since he relocated to Vermont a decade ago. He decided on September 11, 2001, to make the move, after escaping from his office in the World Trade Center.
Alberti has dedicated recent years to nurturing his three-acre vineyard; he recently released his first two wines through Montpelier's North Branch Vineyards. Both his Frontenac Gris and Cuvée di Alberti dessert wine will be served at Peasant. They may also be turned into sorbets next door at the Sweet Spot, where Vitko is custom crafting gelato for the restaurant.
Gulisano, who serves as an unofficial consultant to all three businesses, is quick to underline the significance of Scout's Honor's licensed dairy facility, which will allow Vitko to make cheese in the cooler months. Glassblowers by trade, Vitko and his wife, Sarina Gulisano, have been selling their ice cream at the Waitsfield Farmers Market for three years. They hope to start scooping it at the new shop before the Sweet Spot's projected opening on June 15.
That's not all — the couple want to take their homemade ice cream novelties on the road. "We're going to rock it out in a pink VW bus," says Vitko. He compares himself to the Good Humor man, offering ice pops, ice cream sandwiches, éclairs and slices of ice cream cake from the bus. The pair hope to feed the summer festival circuit as well as Barre, Montpelier and the Burlington waterfront.
Back at the shop, customers can try classic flavors and quirky experiments. Also a farmer, Vitko uses his own eggs and berries in his ice cream. Dairy comes from Monument Farms, but other ingredients, such as the two types of vanilla bean in the vanilla ice cream, are simply chosen for their quality. Vitko says he especially likes crafting a variety of chocolate flavors, such as salted chocolate and chocolate-bourbon with candied orange. For "Sundae Sundays," he's making his own toppings, incorporating hot fudge, candied fruits, and cookies and wafers. Waffle cones and cookie dishes will also be homemade, and Sarina Gulisano is making ceramic to-go dishes for gluten-free customers who can consume neither.
Cookies from Sweet Simone's may show up at the scoop shop, too. Curtis will do her primary business as a commercial baker crafting cookies, pies and the Green Cup's famous coconut cake for special orders. But she'll offer plenty of take-out baked goods for casual customers, as well as coffee and espresso.
To cover some of the equipment, electrical-work and plumbing expenses, Curtis has launched a Kickstarter campaign for the Sweet Spot. Donors will be rewarded with pies or ice cream. But for many, seeing 40 Bridge Street thrive again will be recompense enough.