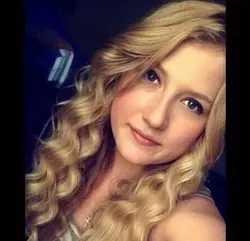 Brianna Elizabeth Moore, 15, passed away on February 6, 2016. She was born to Robert Moore and Katherine Sylvia-Moore on April 5, 2000, in Burlington.  She was a student from kindergarten through ninth grade in the Winooski schools and was a sophomore at Mount Mansfield High School in Jericho. Brianna had a beautiful heart and will always be remembered for how she accepted all people regardless of their race, sexual orientation or religion. She could be counted on to fight for what was right no matter the circumstances. She enjoyed softball, animals, music and just being a goofball. Smart and funny, Brianna will be loved and missed by all of her family and friends.
Left to cherish her memory are her parents, Rob and Kathy; brothers Seth Sylvia and Robby Moore; Nana Janice Sylvia-Mills; grandparents Fred and Joanne Sylvia, Dick and Gloria Gokey, and Mike and Janine Moore; grandmother Patti Moore; aunt and uncle Will and Jeanne Sylvia and their children Tommy, Luke, Jake and Willy; aunt and uncle Nicole and Steve Peck and their daughter Felicity; uncle Jeremy and his children Andrew and William Moore; beloved pets: dog Sadie, cat Oliver, kitten Diego and her hamster; extended family; and countless friends.
Visitation will be held from 4 to 8 p.m. on Friday, February 12, at LaVigne Funeral Home and Cremation Service, 132 Main St, Winooski. A funeral service will be held at 11 a.m. on Saturday, February 13, at the funeral home. Donations may be made in her memory to the family to be put in a foundation to help those in need. Condolences may be shared at lavignefuneralhome.com.