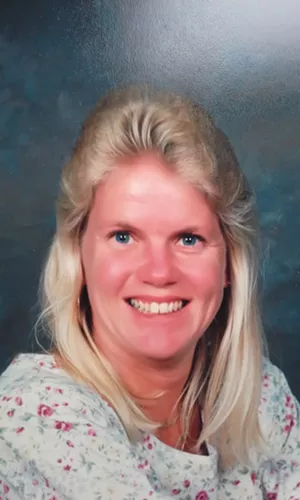 Brenda Lee Maki, 53 beloved daughter and sister passed away unexpectedly on Saturday October 18, 2014
Brenda was born November 16, 1960 in Leominister Massachussetts. A 1978 graduate of Fitchburg High School. Brenda then elisted in the Army from 1981 to 1987, a member of the 8th Infantry Division. She was employed during the years with Bomardier Capital, and law offices in Vermont before moving to Oregon for several years before her return back to Vermont where she was employed with Peerless Clothing.
Brenda is survived by her father Bruce M. Maki, his wife Peggy Meyhoff-Maki. Brother Bryan M. Maki, his wife Gina Maki. Sister Bonnie L Granger,her husband Norman E. Granger. As well as a nephew, neices and grand neices, other family members and friends as well.
Brenda had a beautiful soul, she loved to make those around her laugh and feel at ease. We will miss Brenda dearly, she will forever be in our hearts.
A Celebration of Life will be held on Sunday October 26 at 2pm at LaVigne Funeral Home and Cremation Service, 132 Main St., Winooski Vt. In lieu of flowers if you wish to make a donation to The Howard Center/Act1 Bridge Program in honor of Brenda Maki. Online condolences may be share with the family at lavignefuneralhome.com.