Tara Cullinan (third from right) and her staff.
Tara Cullinan stocked up on gloves and masks a month ago, when she first began noticing the spread of coronavirus. She figured her Shaftsbury-based business, EFX Cleaning Services, would use them whether the virus struck Vermont or not and that it couldn't hurt to stock up.
She's glad she did. Shortages of masks, gloves and disinfectants are being reported worldwide, and Vermont is no exception.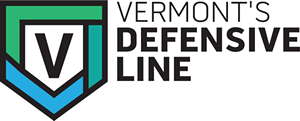 Bennington County was home to Vermont's first confirmed coronavirus case. Cullinan, 37, said the businesses her company already cleans regularly, including some doctor's and dentist's offices, are requesting more frequent disinfecting. She posted on Facebook to let people know that she still has a few spots available for new clients.
In the Bennington area, Cullinan said, people seemed to be more anxious about this virus than about previous illness outbreaks, such as H1N1 in 2009.
"Everybody has bought all the hand sanitizer in town, so I think they're a little bit worried about it," Cullinan said.
She's been in the commercial cleaning business for 10 years and started EFX Cleaning in 2014. Her crew of eight employees cleans as far north as Rutland.
The actual cleaning, she said, isn't that different than the routine they use during flu season. She described the extra precautions her team is taking to protect themselves from contracting or spreading the coronavirus. Employees must disinfect all equipment and company vehicles between cleaning jobs. They're also encouraged to launder their clothing as soon as they return home from work and to wash and sanitize their hands frequently.
Cullinan provides masks and gloves for every job and requires that employees wear them when cleaning medical facilities and schools. They clean at night or during slow business hours as much as is possible to minimize contact. Cullinan has even encouraged her employees to use a protective barrier, such as a paper towel, when pumping gas.
Trained cleaners are more likely to be aware of all the different surfaces that could carry germs, she said, and will pay extra attention to them.
"I think that the average person probably doesn't think about all the things that they actually touch in a day," Cullinan said, "like, the underside of the edge of a counter [or] the door handles on your house."
The CDC makes a distinction between cleaning and disinfecting indoor spaces. Cleaning means removing germs and dirt from a surface. Disinfecting is the use of chemicals to kill any germs that remain. Both are recommended for household surfaces that are touched regularly. The Environmental Protection Agency maintains a list of disinfectants that are known to be effective against the new strain of coronavirus, including various Lysol, Clorox and Purell products. Following the directions on the disinfectant is key, because some chemicals need to remain on a surface for a set amount of time in order to be most effective.
Extra precautions, including disinfecting, are being taken at public spaces across the country. Schools in Williston were closed for two days last week for deep cleaning and disinfection after a staff member attended a conference in Boston where they may have been exposed. The Vermont Statehouse closed after last Friday's session, and a deep cleaning was planned there, too.
For EFX Cleaning, the keys to keeping people safe, Cullinan said, are using preventative measures, keeping up-to-date with CDC recommendations and revisiting equipment training.
Her team, she said, is even mindful of the trash they handle. At the location they're cleaning, the crew disposes of all the dirty paper products, meaning that the used materials never get taken off-site.
As epidemiologist Patsy Kelso noted, it's all about containment.