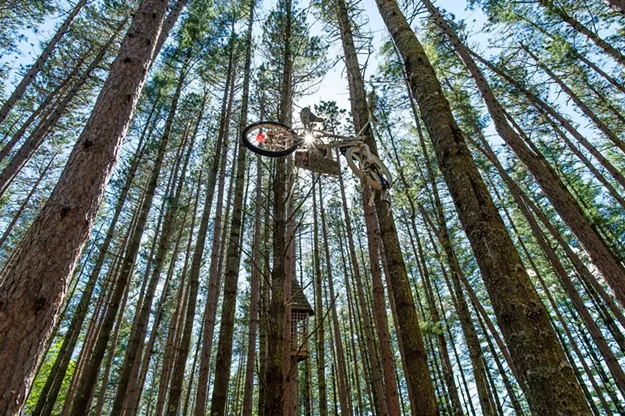 Glenn Russell
A bicycle in the trees, with the words "Ride in Peace," is a tribute in the pine forest.
Sally Pollak
This tribute to Akelei Fischer, sister of Peter Schumann, was made by three generations of Schumanns — Akelei's brother, her son and her grandson (who made the print that says 'Akelei in Moonlight.')
Sally Pollak
A guitar made by his children in memory of Chuck Meese, a "wonderful musician and singer," Peter Schumann said.
Sally Pollak
A concrete sculpture to honor Donna Underwood, who was an English teacher at Lake Region Union High School.
Sally Pollak
A metal figure at the base of a board Peter Schumann carved with names of family members and friends who have died.
Sally Pollak
Memorial installation at the pine forest at Bread and Puppet.