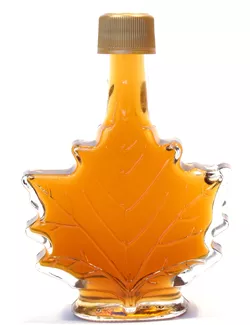 Like many medium-scale Vermont food producers, Black Bear Sugarworks owner Mark Hastings learned long ago that the in-state market for his maple syrup was finite. Even the creemees and local beef hot dogs he used to sell from a Brattleboro food trailer were primarily snapped up by tourists, he says. "We kind of tapped out our audience" — no pun intended.
Yet, Hastings goes on, he knew there was "a great void" of direct-sourced maple products in New York City, where the market supports specialty stores devoted to single items such as pickles and salt. His idea: a brick-and-mortar syrup store, which he opened at 374 Fifth Avenue in Brooklyn's Park Slope neighborhood this past Saturday.
"I went from a county of 20,000 people to a city of eight million," says Hastings, who also sells jams, marmalade and hot sauce from some of his Vermont neighbors. The weekend's traffic at the store "exceeded my expectations," he adds.
Hastings, who splits his time between his Guilford farm and New York, says the store, Black Bear Sugarworks, is bare-bones for now, but he wanted to open in time for the holiday season. After a January closure for renovations, the store will reopen in the spring with a rustic, woodsy feel. "You'll believe you're in a Vermont outbuilding," Hastings says.
Hastings will add to his wares a few of the prepared foods he used to sell from his food truck, such as Black Watch Farm beef hot dogs, maple creemees from Kingdom Creamery of Vermont and maple cream sodas. He also plans to gather and sell specialty foods from producers throughout southern Vermont.
"I think there's real opportunity in New York, where people right now are looking for 'real' food," he says.
The original print version of this article was headlined "Sugarbush to Brooklyn"