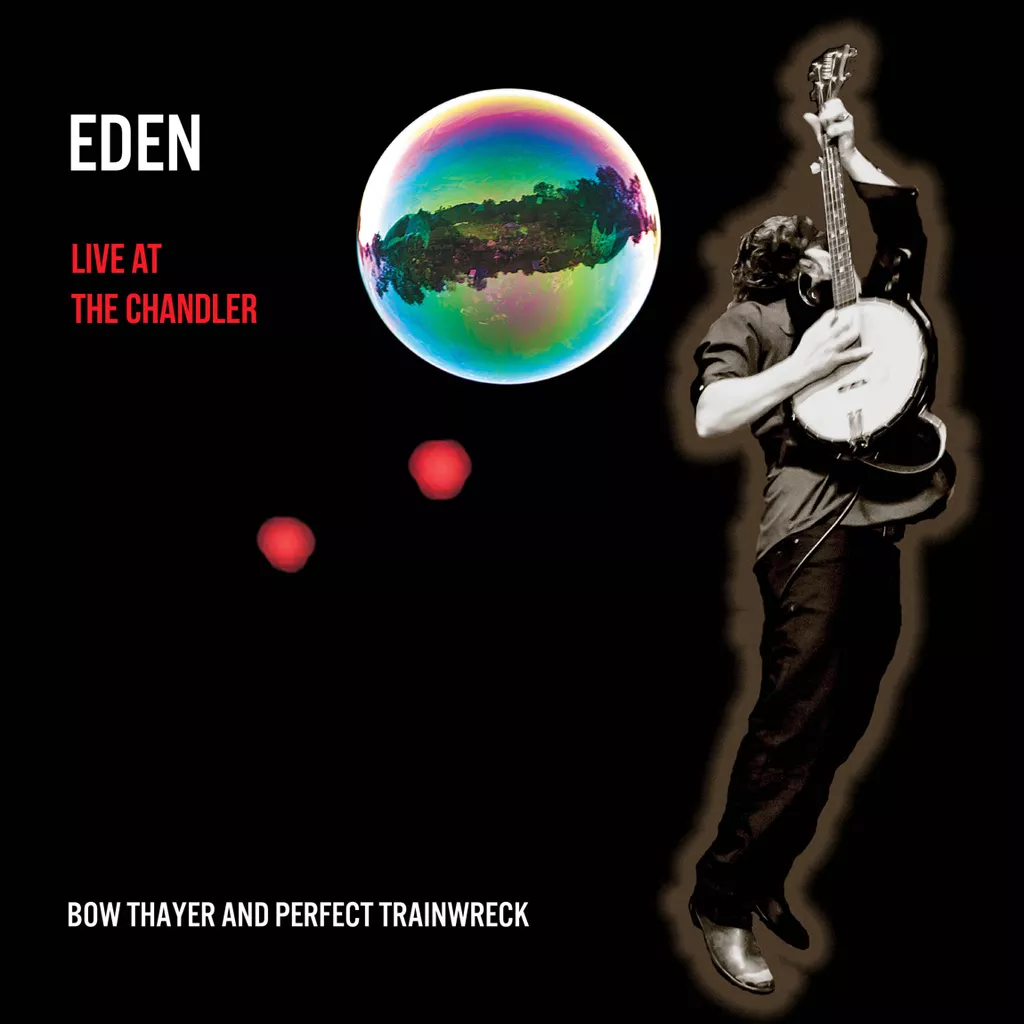 (Self-released, CD, digital download)
It's sort of hard to fathom why Eden: Live at the Chandler by Bow Thayer and Perfect Trainwreck exists on its own. Recorded at the Chandler Music Hall in Randolph in January 2013 and released in late April 2014, the live album captures the band playing its then-unreleased 2013 record Eden live in its entirety. No doubt the show was a special night for fans, who had yet to hear the band's third full-length. And judging from the recording, it was a heck of a performance as Thayer and company played the record virtually note for note. But that's kind of the issue: They played the record virtually note for note.
A good live album should do two things. First and foremost, it should capture a thrilling live performance, which, in fairness, Thayer's latest mostly does — albeit at a fidelity only a notch or so above a soundboard bootleg. Two, it should offer a take on existing recorded material that augments or presents it in a fashion that's really only possible in a live setting. With just a handful of exceptions, typically in admittedly fiery jams toward the end of the show, Eden: Live at the Chandler plays almost identically to Eden the studio album.
When it was released last year, Eden signified a daring stylistic shift for Thayer and his band. Moving away from the roots-driven rock of their earlier canon, the album saw Trainwreck veering into jammier territory. In my review of the record, I wrote that while the new direction could well attract new legions of idle jam fans, it could also alienate listeners originally drawn to the band's twangier leaning. So is the new live album a concession to the new fan base, a contingent that tends to prize live recordings over their studio counterparts?
Bow Thayer and Perfect Trainwreck are a terrific live band. Thayer, in particular, is one of the most progressive and underrated banjo players around. And he's a commanding front man to boot. In the moments when the band strays from what's on the studio record, Eden: Live at the Chandler does offer some genuinely killer performances worthy of a live recording. Guest fiddler Patrick Ross kicks the devil's ass down to Georgia and back on "12 Inch Steel." And the extended versions of both "Trials" and "Wreckoning" offer heady takes on their studio counterparts, suggesting that the band has the capacity for a great live album.
Maybe that's precisely why the Eden redux feels like such a letdown. This band is capable of so much more than regurgitating material that already exists in a far superior form. Eden: Live at the Chandler could be a must-have for Thayer completists. Everyone else would likely be better served with the original.
Bow Thayer and Perfect Trainwreck play the Tupelo Music Hall in White River Junction this Friday, May 2. Eden: Live at the Chandler is available at bowthayer.com.