Courtesy Of Oak Meadow
Maddy learning to play kalimba at home in Alaska
When COVID-19 began spreading through the U.S. in March, parents faced a responsibility many never imagined: educating their kids at home. Now, almost five months later — with the coronavirus still raging and a new school year on the horizon — some families are considering homeschooling in September. In July, the Vermont Agency of Education reported a 75 percent spike in homeschool enrollment.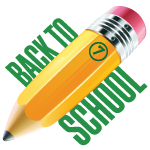 That's where a business such as Oak Meadow comes in. In 1975, Dr. Lawrence Williams founded the now-Brattleboro-based distance-learning school and homeschooling-curriculum company. He moved it to Vermont 25 years ago.
Oak Meadow, which operates from an office in Brattleboro and a book warehouse in Putney, offers Waldorf-inspired curricula for grades K-12, as well as an accredited distance-learning program. The Waldorf approach to teaching is based on the work of Austrian philosopher Rudolf Steiner and stresses imagination, creativity and learning through art, movement and nature.
Oak Meadow inhabits one of those uncommon niches that has actually benefited, business-wise, from the pandemic. In recent months, the company has experienced an "unprecedented" surge of interest, receiving 50 to 70 calls a day, executive director Steve Lorenz said. Oak Meadow is on track to take in the same amount of revenue in curriculum sales this July as it made in all of 2019, added marketing and communications director Catherine Hays.
Before the pandemic, Oak Meadow employed 20 full- and part-time staff members — 17 in Brattleboro and Putney. Thirty-five teachers — 25 of whom live outside of Vermont — also worked for the company.
Faced with uncertainty when the pandemic hit, Oak Meadow applied for and received a federal Paycheck Protection Program loan for $357,100 this spring. The money kept everyone on the payroll while the company assessed how COVID-19 would affect its business.
It soon became clear that interest in homeschooling was on the upswing, Lorenz said.
In fact, it's increased so much that Oak Meadow has hired five new teachers, boosted the hours of two part-time employees and hired an additional warehouse worker.
Its K-12 distance-learning school, which got 69 applications in July 2019, received 322 last month; Oak Meadow had to close enrollment so employees could process the applications. The school costs $2,700 for grades K-4, $3,600 for grades 5-8 and $1,800 per high school course. That's unrealistic for many families but is significantly cheaper than most private schools.
In a typical year, another 5,000 children use Oak Meadow's homeschooling curriculum, but that figure is expected to double this year, said Hays. About 20 percent of its business comes from California, the most of any state. Vermont generates 5 percent.
Parents can buy grade-level course books that include 36 weekly lesson plans. Packages cost between $365 and $745 for grades K-8 and about $100 to $500 for each high school course. The company's online bookstore also offers supplements such as craft kits and science materials.
A slew of companies offer homeschooling curricula. But while many use virtual instruction, Oak Meadow's Waldorf-inspired philosophy emphasizes projects, outdoor learning and art. In the elementary grades, lessons don't require online learning. "We've held on to our niche as a print-based school, which now is coming back to do us well," Lorenz said.
"It's amazing how many families have come to us because of COVID and their experiences in the spring and said ... 'My child, all they did was, they had to sign into Zoom classes ... and they're in second grade,'" Hays said. "'That's not what I want for them.'"
In an industry flooded with Christian-based programs, Oak Meadow is one of the few wholly secular homeschooling offerings. The National Center for Education Statistics reported that, in 2012, 64 percent of homeschooling parents said one reason they opted for homeschooling was "a desire to provide religious instruction." Lorenz recalled a homeschool association in northern Texas that reached out because members were having trouble finding secular homeschooling resources in their area.
Oak Meadow families use private Facebook groups to share ideas, troubleshoot problems and purchase used curriculum materials. On Instagram, parents share photos of their kids writing stories about animal habitats and conducting float-or-sink science experiments using the hashtag #oakmeadowhomeschool.
The company also uses a cadre of volunteer "parent ambassadors" across the U.S. to help families who are just getting started. One of them is Renee Kockler, who has been using the curriculum with her two children since 2014.
This summer, Kockler said, she's spoken to a range of families — some who'd been contemplating homeschooling for a while and others who are solely driven by the uncertainty brought on by the pandemic. A number of parents are "struggling," she said.
Lorenz, who previously worked as a Vermont public school principal in Springfield and Saxtons River, echoed this assessment. In recent weeks, he has found himself in the role of de facto counselor. Many parents have expressed fear about their kids returning to school. Others don't know where to start when it comes to homeschooling. Lorenz and other Oak Meadow staff help them through the process.
Lorenz doesn't know what the company's future holds, but he's hopeful that many families new to homeschooling will find it rewarding and decide to stick with it, even after the pandemic is over. And he believes that Oak Meadow may get a new batch of customers in November or December — families who try out their local schools' plan in September but decide it's not a good fit.
He recalled a recent conversation with a single mother in New York City who works evenings as a hospital respiratory nurse. She doesn't want her child to go back to a school, where he'd have to sit six feet apart from friends. "A lot of our time is listening to the stories," said Lorenz. "And it's important to do that."
"The conversations have just been really incredible," Hays noted. "That's really been the best part of all of this — being able to give all of these families another option in such a difficult, unpredictable time."