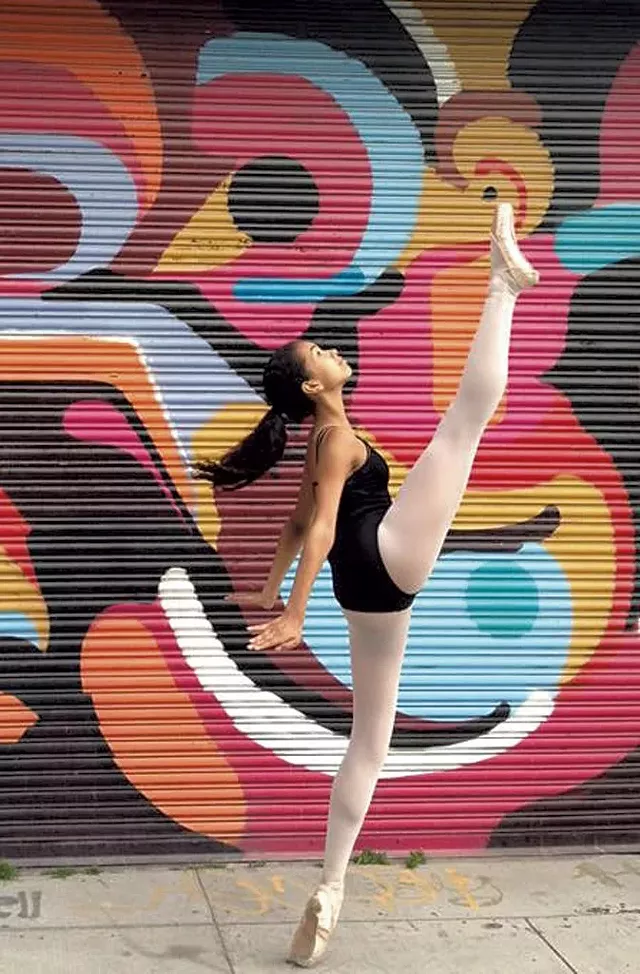 Going back to school is a big transition for all kids. But 14-year-old Sarina Martinez de Osaba of Burlington is in for some major changes. She's moving across the country with her mom, Sara, to study dance at the San Francisco Ballet School.
Sarina has been performing since she was a preschooler, first in an Itty Bitty Drama class with Burlington Parks and Recreation, then in movement classes at the Flynn Center for the Performing Arts. Her star potential was evident even as a beginner. Sara remembers Andrea Rogers, the Flynn's former director, saying, "Now, remember, when she's famous, she was a Flynn kid."
Sarina began training with Vermont Ballet Theater in Essex when she was 9. Last year, one of her dreams came true: She was cast as one of four Claras in its production of The Nutcracker. Then, over the summer, she did a three-week summer intensive with the San Francisco Ballet and was invited to train with them this year.
The rising ninth grader says she's always wanted to pursue ballet as a career. "I really love everything about it," she says. "I like having to go to class every day and work harder than the day before, and I also love performing, because that's where you really get to express your emotions."
Sarina will attend a yet-to-be-determined high school in San Francisco and train in ballet after school and on weekends. That doesn't leave much time for typical teenage stuff.
But she's OK with that. "You give up a lot of childhood experiences, but it's all worth it once you get on the stage," she says.