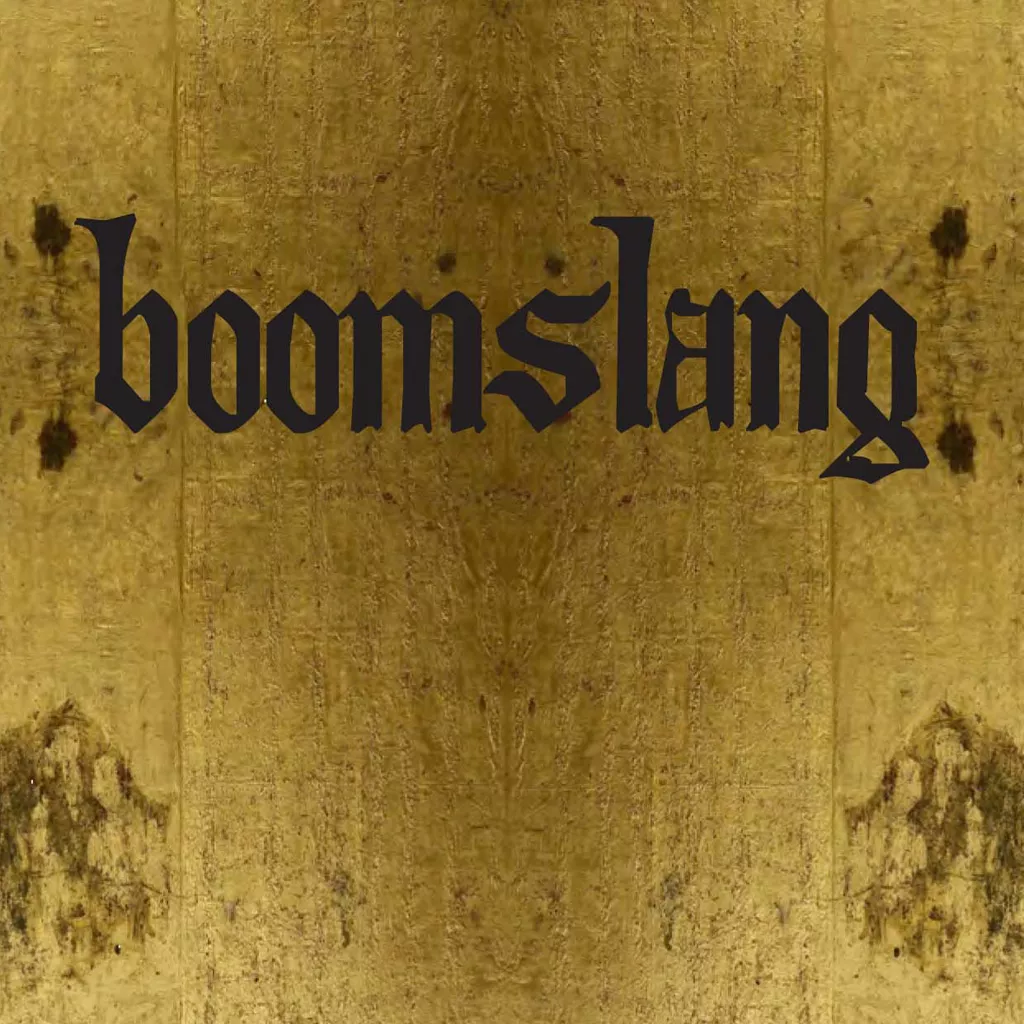 (State & Main Records, CD, digital download)
Hip-hop is one of the most relentlessly prolific genres in existence today. Success is often defined by an endless stream of mixtapes, EPs, singles, collaborations and even, on occasion, that dinosaur species known as the Album. Montpelier hip-hop act Boomslang are remarkable, then, for taking a path seldom traveled on their self-titled debut. This is the result of years of carefully calibrated live product testing around New England and months in the studio scrutinizing every second. The final product is a densely detailed peak experience that proudly represents for Vermont.
The team of producer J Ellis and rapper Sed One has been winning over crowds with shamelessly feel-good, dance-friendly and bass-heavy party music. That work ethic is etched into every moment here, fusing the contagious spark of their live shows with the meticulously produced sheen of a proper studio. From party starters such as "Moving On" to more experimental bangers such as the standout track "Slingshots," everything here breathes with genuine life.
As Boomslang continue to grow more popular, it will be entertaining to watch the national music press attempt to forge a subgenre name for what, precisely, they do onstage. It's hard to describe without resorting to Zen contortions like "old-school futurism." But that's probably inevitable, given the omni-genre web of influence that mixmaster J Ellis works into any given track. Beneath the powerful drum programming is a complex tapestry of samples that evokes, without emulating, everything from Earth, Wind & Fire to Nine Inch Nails. The album sounds like it could have come from a backwoods hippie commune ... if those existed on Mars.
Sed One has humble charm and a fully automatic flow, both of which command attention in any context. The rhymes here are expertly constructed, delivered with evangelical authority and steeped in decades of hip-hop references. Only after a few listens could I fully appreciate what a perfect complement the two artists are here. These guys really know their music history, but, most importantly, they're not winking academics about it. This is the work of human encyclopedias who know how to party.
It is also the work of proud, rooted Vermonters. Every track is unabashedly personal and regional, matched with a universal message of peace, love and funk. Boomslang really do "run Charlie-O's to the whole cosmos," but even the most cartoonish brags here sound fun rather than boastful.
This release is also a tribute to the hard work of State & Main Records, the diverse Montpelier collective that's growing more interesting every year.
Boomslang have put tremendous time into this debut, synthesizing their inspirations into something unique. J Ellis deserves special acclaim for his calculated work. An earnestly traditional hip-hop album that sounds like it was influenced by approximately everything, this 12-track set exceeds expectations by a span of light-years.
Boomslang by Boomslang is available at iTunes and Buch Spieler Music in Montpelier.