Call it a sign of the times that Bookstock, the annual literary festival in tiny Woodstock, regularly attracts 1,000 people while last March its coordinator had to close the independent bookstore he owned in town. Ron Miller believes he lost too many Shiretown Books customers to e-readers. But readers themselves aren't going away, and their desire to meet authors remains constant.
"I think we'll get a thousand people even if we sit on our hands," comments Miller, who began directing Bookstock last year.
courtesy of Bookstock
Charles Simic
All the same, the festival's planning committee has been hard at work. This year's roster includes a surprising number of well-known writers — including three former U.S. poet laureates — for a small festival that's only in its sixth year.
One of those laureates is Billy Collins, aka "the Elvis Presley of poetry," as programming coordinator Pam Ahlen calls him. Collins' forthcoming book is an unusual project proposed by its small New Hampshire publisher, Bunker Hill Publishing: an illustrated children's book of his poem "Voyage."
Ahlen says she contacted Collins through Bunker Hill, and the poet, who has a friend in southern Vermont, agreed to come. It took less than two weeks for the event's 390 tickets to be snapped up. Though all festival events are free, ticketing for Collins' appearance was necessary, according to Miller.
"We were afraid of a poetry riot," he says, not entirely facetiously.
The event's site, the Woodstock Town Hall Theatre, is the festival's largest. It and the North Universalist Chapel Society, public library and history center are all located within three miles of one another around the town green, which will host local publishers' tables and a huge used-book sale.
Ahlen mostly programs the authors in genres other than poetry; the latter territory belongs to Woodstock poet Partridge Boswell. Boswell, whose debut collection Some Far Country came out last year, put the other two laureates, former Vermont resident Louise Glück and Charles Simic, on the program.
"Simic's poems are very visceral, very ironic but also very original," Boswell comments. Glück's are full of classical references and are "astonishing in their self-knowledge."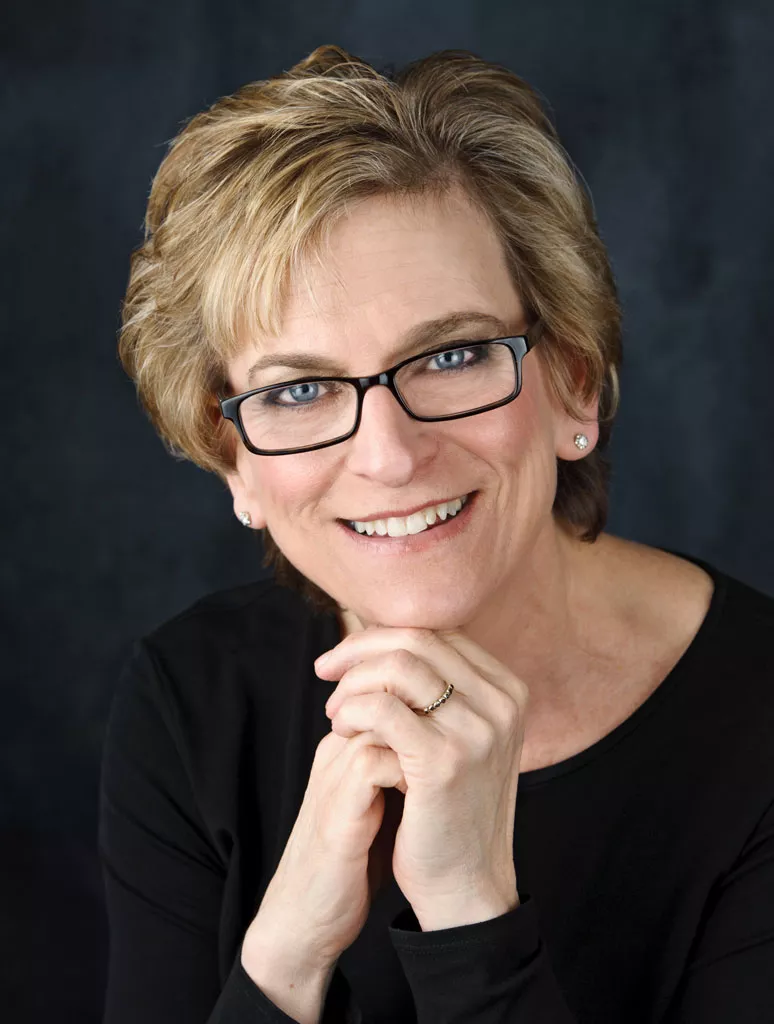 courtesy of Bookstock
Anita Diamant
In this year's festival, Boswell says that poetry, typically marginalized by society, is moving from being a "sideshow" to "a ring in the circus."
Some might consider Anita Diamant's appearance another ring. Author of the 1997 novel The Red Tent, which spent 48 weeks on the New York Times best-seller list, Diamant will talk at Bookstock about her new Holocaust-era novel, Day After Night. Like Tent, the book focuses on friendship between women and is based on a historical event. In this case it's the rescue of 208 Jewish women who fled Nazi Europe for British-ruled Palestine, only to find themselves designated "illegal" and dumped in a detainee camp.
Among other scheduled novelists is Howard Norman, two of whose works of fiction were National Book Award finalists. His latest novel is Next Life Might Be Kinder, the story of a writer haunted — literally, he believes — by his murdered wife. In a review, Seven Days critic Margot Harrison praised Norman's linguistic restraint and called the book "easy to read and hard to forget."
courtesy of Bookstock
Roland Merullo
Far from being just a literary festival, Bookstock has something for nearly every interest. Among the wide-ranging offerings are two approaches to spirituality. Theoretical physicist Marcelo Gleiser will speak on science-based spirituality in a talk introduced by people of various religious persuasions. Novelist Roland Merullo's interest lies in Buddhism.
American history will get its due at a talk by Howard University assistant manuscripts curator Ida E. Jones, biographer of the civil-rights-era notable Mary McLeod Bethune.
And longtime local artist and puppeteer Ria Blaas' Upper Loveland Puppets will produce a puppet play created by three children, among other events on Sunday's family day. Older youth can go on a writing hike on the nearby Marsh-Billings-Rockefeller estate in a retreat produced by the University of Vermont's Green Mountain Writing Project.
Bookstock is an "eclectic mix" by design, Ahlen says. "It's important that you're attracting all kinds of people."
That includes e-book-reading folks, who may well buy physical books at the fest for their favorite authors to sign.
INFO
Bookstock Literary Festival, Friday, July 25, through Sunday, July 27, at various venues in Woodstock. Free. bookstockvt.org
The original print version of this article was headlined "Bookstock Lines Up Laureates and Best-Sellers for Eager Readers"