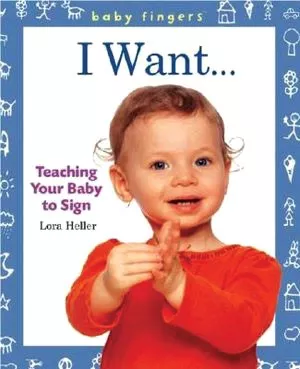 Librarian: Tina Achilles, children's librarian at the Cobleigh Public Library in Lyndonville
Book: I Want ... Teaching Your Baby to Sign by Lora Heller and others from the Baby Fingers series.
Age range: Infant
Achilles' summary: Curious to know what your baby is thinking? It's easy to find out with Lora Heller's board- book series Baby Fingers, which teaches basic American Sign Language to parents and infants alike. Each page of I Want... features a bright, engaging photo of a baby or toddler signing a word he or she is likely to find useful — potty, cereal, bed, etc. A written description of the motion offers a chance for reading, and clear, visual demonstrations help both parents and babies pick up the signs.
Why sign? Research has shown that signing not only eases the frustration of communication between parents and children, but also fosters early literacy and stimulates brain development. Plus, it's an opportunity to bond. Sign language researcher Marilyn Daniels, who lives in Newport, writes about signing's benefits for hearing children in her Sign to Speak books, which include songs, rhymes and an appendix of signs. Learn more about helping your young child communicate at marilyndaniels.com.