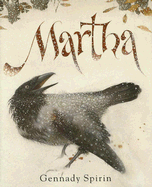 "Tell me a 'getting hurt' story."
Ever since my daughter, Mira, now 6, was old enough to form sentences, she has made this request.
During boring car trips, or in dimly lit bedrooms as sleep begins to wash over them, both Mira and her younger brother, Theo, almost 4, love to hear real-life tales of bodily disaster.
Lucky — or not — for me, I have lots of material to work with. I had to get stitches four times as a kid, once when I dove into a too-shallow pool and sliced a chunk of skin off the bridge of my nose.
There is usually a fair amount of gore in my 'getting hurt' stories, but the doctor always comes to the rescue, the wounds always heal and the scars always fade. They are sad stories, but happy, too.
When I spotted
Martha
on the shelves of my local library, I knew my kids would like it because it's a variation on the tales of woe they're accustomed to — an 'animal getting hurt' story.
This gorgeous picture book by Russian author and painter Gennady Spirin, which is based on his real-life experience, is set in Moscow. It chronicles what happens when 5-year-old Ilya and his mother, Raya, find a crow with a broken wing in the park on a winter day.
"It had left a bloody trail. It hadn't even resisted when they picked it up," Spirin writes.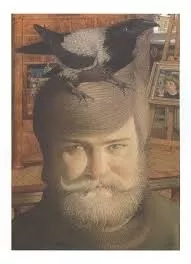 Both of my kids were riveted as they examined the picture that accompanied those words, showing a cheerful snowy playground scene in the background and a small black bird with faint red drops trailing behind it in the foreground.
Despite a vet's urging to put the crow to sleep — "This bird will never fly again," the portly doctor asserts — Ilya insists on keeping him. The family makes a cozy home for the bird in a basket, wraps her in bandages, gently feeds her medicine and names her Martha.
One day, Ilya bursts into his father's room, and Martha takes flight, cawing loudly. Her wing no longer droops and she spends her days happily flitting from bookcase to dresser to desk.
Spirin's watercolor illustrations are just as engaging as the story he tells. One of my favorites is a closeup of the bearded father — actually Spirin himself — with a self-satisfied Martha perched on his head.
As time passes, Martha becomes a part of the family. She begins to get stronger and gain confidence, and it's not hard for the reader to see what's coming. One day, Martha flies out the window and doesn't return home.
The family has lost their friend, but Martha has gained her freedom. It's a little bit sad, but also happy, just like a good 'getting hurt' story should be.