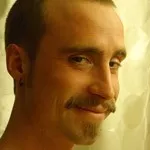 Librarian: Ryan Deery, children's programming librarian, Kellogg-Hubbard Library in Montpelier.
Book: Heart of a Samurai by Margi Preus
Age range: 9 to 15 years old
Deery's summary: Preus regales readers with a retelling of the 1841 biography of Manjiro, a 14-year-old Japanese fisherman who gets shipwrecked on a deserted island. Rescued by an American whaleboat, Manjiro is too scared to return home due to harsh isolationist policies. He remains on the boat and learns the whaling trade, as well as how to speak and read English. The captain adopts him and takes him to mainland America. After a series of adventures in schooling, love and gold panning, Manjiro returns to Japan 10 years after his ill-fated fishing voyage — only to be imprisoned. In a final series of twists, Manjiro's worldly knowledge leads to his release, and elevation to the rank of samurai.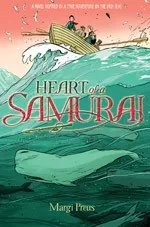 Why this book is awesome: Not only is it full of adventure, history and life lessons, it is told in a vivid and convincing voice. To top it all off, it even includes hand-drawn illustrations and journal entries by the real Manjiro.
"The Librarian Likes" features a different librarian and book each month. Got an idea for a future LL? Email us at ideas@kidsvt.com.