Courtesy LSU Press
Atomizer by Elizabeth A.I. Powell, Louisiana State University Press, 112 pages. $19.95.
Vermont poet Elizabeth A.I. Powell's way with words is daring, sardonic and ingenious. She enjoys mixing registers and realms — pop and literary culture, consumerism and religion, self-help and sacrament. Her previous books of poems are The Republic of Self, published in 2001, and Willy Loman's Reckless Daughter or Living Truthfully Under Imaginary Circumstances (2016). In 2019 she published a novel, Concerning the Holy Ghost's Interpretation of J. Crew Catalogues. Powell returns to poetry, combining verse and prose, in her latest book, Atomizer.
The title refers to the vaporizing bottle used to dispense a mist of perfume, as in "I spray an atomizer of Opium on the black dress / for Anne's funeral." Powell also uses the word to play on the nature of those "hypothetical particles" that compose human bodies and most other things in the universe. For this poet, the device that sprays fragrance can be an alchemical vessel or a weapon: "I hold my atomizer like a lightsaber. I am learning the kung fu of demure. I have mastered the koan of coy."
Powell is an associate professor and chair of the Writing and Literature Department at Northern Vermont University-Johnson and editor in chief of Green Mountains Review, which is based at NVU.
Her writing moves at high velocity, devouring and metabolizing information, sensations, personal memories and history. She quotes physicist Richard Feynman ("I, a universe of atoms, an atom in the universe"), the poet Baudelaire (also the name of a perfume), the biblical Song of Songs and Coco Chanel ("My life didn't please me so I created my life"). Powell also turns aromatic brands into incantations: Fahrenheit, Bal à Versaille, Patou pour Homme, Gardenia, Cuir de Russie, Impériale.
The structure (or "scent and architecture," as Powell puts it) of Atomizer is fascinating. Along with its zany variety of forms, the book has a powerful through line, investigating the ancient, arcane and insidious role of perfume, tangled in seduction and deceit. The three sections of the book are named for terms used to categorize layered qualities in synthesized scents. "Top Notes" are "that which evaporates most quickly"; "Heart Notes" are "the distinctive aspects, most ... charming, most intelligent"; and "Base Notes," the poet avers, "stay the longest ... heavy and deep."
Atomizer is a phantasmagoria of fragrance. Celebrating "smell my only constant sense," Powell's poems teem with aromas, odors, even stenches, from "oranges and cloves cooked with ham for Christmas" to "tin and Russian leather and cold marble" to "a dust mote ... in a sunbeam that smells of tobacco and mahogany."
Many of these poems have irresistible openings, like a standup comic's first gambit or a silver-tongued suitor's pick-up line.
From "Escape":
We lived in a small rent-controlled closet.
I was the daughter of lesbians.
There were bats in the attic studying our ellipses.
One flew down like a miniature Lucifer
Stuck in a dark dress made of silky patagium.
Or take this from "The Book of Sires": "In reality it was a semen catalogue / a print precursor to online / dating, but for cows."
Amid rampant comedy, there's a serious undercurrent: "like some love stories ... smell lacks morality." What interests Powell is the hunger and threat within or beneath or loping at the heels of romantic allure. In "Spritz," she writes, "Whatever signal my respiration plus heartbeat plus endocrine / chemicals publicize, I attract strange bedfellows."
A recurring motif in the book is "swiping" — escapades that occur when one dates strangers via matchmaking apps. Wary but enamored of this realm of snares and subterfuge, Powell testifies in "Shulammite" to "the dynamite / of the Tinder, the flame of false / desires, marketed kisses, the sighting, / the sending off: A match / that cannot ignite."
Adventuring in romance can be a "musky trance," euphoric but exhausting. "You live in this little box spread across / the screen of pixelated desires" (from "Chemistry.com: He's a Match").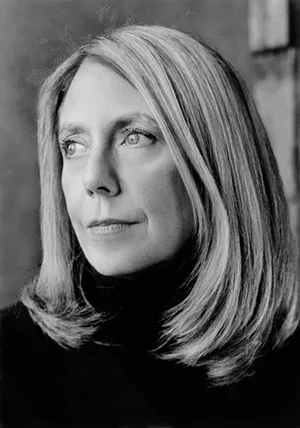 Courtesy Of Marion Ettlinger / LSU Press
Elizabeth A.I. Powell
Several of these poems climax in disappointment. "Hidden in Plain Sight" describes how small changes in a lover's demeanor and behavior reveal a departure that's under way, if not yet confessed: "One day the mentalis muscle in his face changes, //only slightly. Then his tongue tastes different. // Whatever is seen cannot be unseen. // He's begun texting in the john—."
In "An Alabaster Jar of Nard," as the speaker's "batterer boyfriend unbuttons his Oxford, my face lies there" This poem, which also contemplates a painting of the prostrate Mary Magdelene, concludes, "And all I can think is that Jesus loves me, but he also loves / this other woman, healed as I thought I could never be and, thus, / she must be better than me. I must stop making men my Gods."
But will hope (or lust) spring eternal?
In "Guerlain, Imperiale (Bedroom) 1853," Powell writes: "The darkness, Dear Reader, is that everyone, / everyone is so beautiful once. The indent in the center of his chest, / where possibility resides. The thick horsehair of his head. Long finger / pushing the atomizer." Yet, a few lines later, "There was the smell of sunshine and the smell of his meanness."
By the end of Powell's odyssey through these erotic dangers, the poet is chastened from too much "chasing yearning." She says in the book's title poem, "I have lost time, and I want it back." The poems of Atomizer keep lifting readers to the dazed heights of passion, then landing us hard on the ground.
In an interview with the BBC (quoted in the poem "Spray 2"), the physicist Feynman said of atoms, "they jiggle, always jiggling" — never at ease. Nor are human desires, nor are Powell's poems.
From Atomizer: "A Warning"
He said what I wanted him to say, but the words came so fast.
The silence after he said it. The silence not looking at me. The not looking.
And I remembered how he used the same phrase we heard on NPR weeks ago —
as if rehearsing a scene. There was a sort of harshness in the way he parked the car.
His fingertips on the wheel. His nails so perfect they masked an imperfection.
Don't touch that, he said. I left my visor down.
He had scents for every occasion — fougères, orientals, gourmands.
He had costumes for everything — bright orange jumpsuit for chainsawing,
special non-slip booties for sailing, the black racing spandex of a bicyclist.
On the back of the car the bike wheels rolled counterclockwise and furiously.
The way he was enunciating everything perfectly
made my clothing feel too tight, as if
his speech, like bad perfume, would never come off.