Congratulations to these talented young artists who submitted captioned pictures showing themselves with a robot friend, inspired by Boy + Bot by Ame Dyckman. Each wins a $25 gift certificate to Crow Bookshop in Burlington. Here are the winning drawings.
Fiona Case, 6, Burlington
"My name is Fiona, and this is my friend Bella the robot. We make mistakes like she bends my arm like a robot's arm and I bend her arm like a human arm."
Other Winners:
Reena Lucas Yildiz, 10 Colchester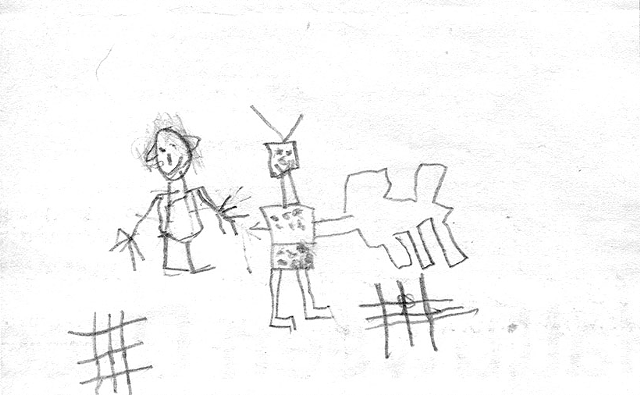 Willard Peabody, 6 Vergennes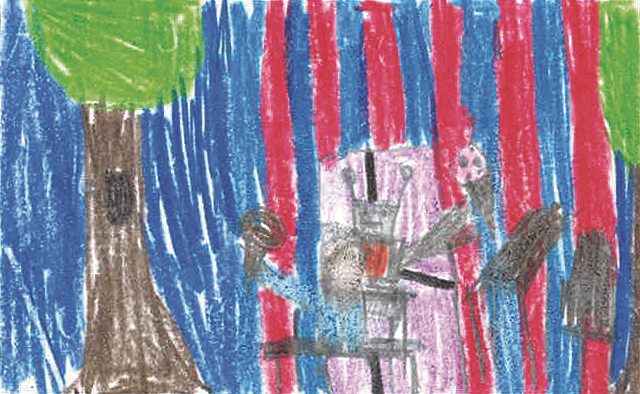 Trent Biaza, 9 South Burlington