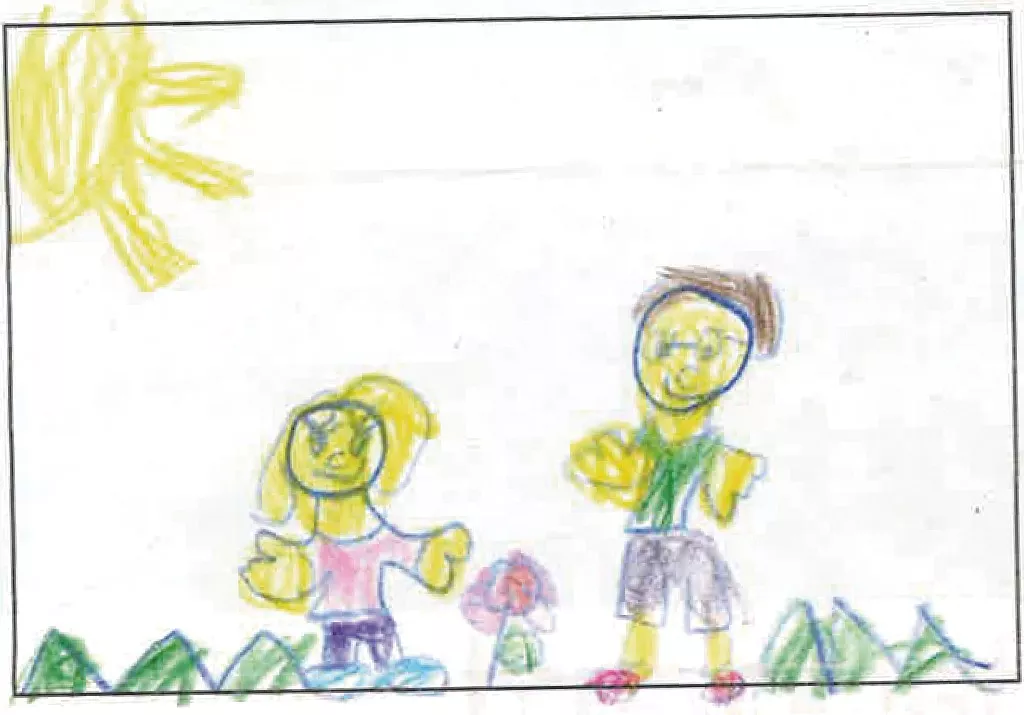 Juliana Van Zyl, 6, Addison
"If I had a magic pebble, I would wish that my Opa wouldn't lose his eyesight all the way. I want him to be able to see me and my Oma and everyone else he loves."
Winner: Juliana Van Zyl, 6, Addison
Congratulations to these talented young artists who submitted captioned pictures inspired by Sylvester and the Magic Pebble by William Steig. Each wins a $25 gift certificate to Crow Bookshop in Burlington. Here is one of the winning drawings.
Other Winners:
Emeline Maas, 5, Barre
Kylee Forrest, 10, Shelburne
Edith Kidder, 11, Lincoln