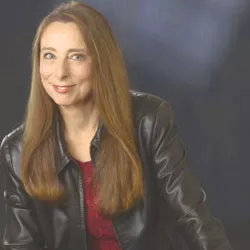 Novelist and short story writer Ann Beattie has been called the voice of the Big Chill generation. (She even wrote her own "chill" book, Chilly Scenes of Winter, which became a movie with Mary Beth Hurt in 1979.) At a certain point in the 1980s, it was hard to open a New Yorker without finding one of Beattie's dryly observant, realist stories chronicling the behavior of her peers.
The prizewinning author is in her sixties now, still writing short stories and novels — the latter include Picturing Will; Another You; My Life, Starring Dara Falcon; and her most recent, The Doctor's House (2002). And local fans can catch up with Beattie — who lives in Maine and Virginia — at the upcoming Burlington Book Festival, to be held September 24 through 26.
The fest's roster of visiting writers also includes two Vermonters who recently released widely acclaimed novels: Jon Clinch (Kings of the Earth) and part-timer Howard Norman (What Is Left the Daughter; see review in this issue). Visit burlingtonbookfestival.com for the complete schedule.