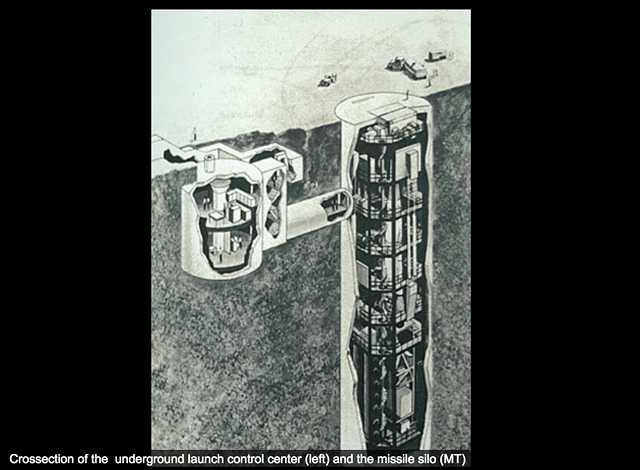 Originally published June 27, 2006.
In the 1960s, the Army Corps of Engineers constructed 12 intercontinental ballistic missile sites in a ring around the Air Force base in Plattsburgh — two in Vermont, 10 in New York. The military was scrambling to counter the nuclear threat from the Soviet Union, and they spared no expense. Each site cost between $14 and $18 million to build, and could withstand a direct nuclear attack. Several workers died during the construction.
These Atlas F launch sites were some of the country's first underground silos, and they're still the only U.S. missile bases ever constructed east of the Mississippi River. They had a short shelf life, active only from the fall of 1962 until the spring of 1965 — but they left a lasting impression on the landscape. Now, instead of weapons, they hold strange tales of accidental death, contamination and good, old-fashioned American ingenuity.
These stories, like the launch sites themselves, are not easy to find. In a region speckled with a multitude of historical markers, just one lonesome sign — in Alburgh, Vermont — commemorates one of the sites.