Blue Paddle Bistro

Woman-Owned

Image
Hours: seasonal hours
Price: $$$ ($19-25)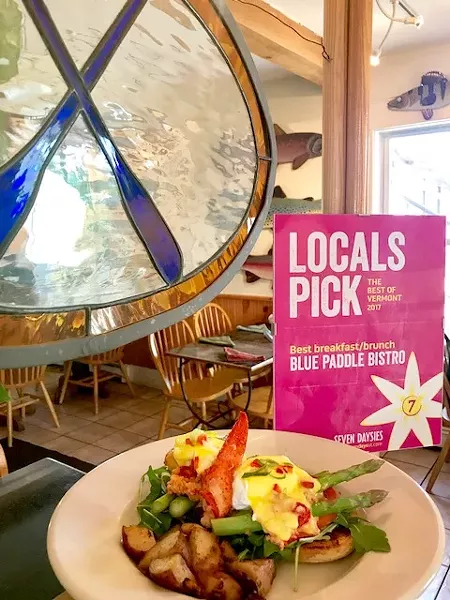 Note: This description may be out of date due to the pandemic. Please contact the business to confirm details.
Experience delicious, unpretentious food in our special little bistro, nestled in the beautiful Lake Champlain Islands. For a unique getaway, come visit us — we're closer than you think!
Seven Days says...
Near the shores of Keeler Bay, executive chef Phoebe Bright devises award-winning plates such as coffee-crusted pork tenderloin and crab ravioli.
Wed., Sept. 22, 6 p.m. 2021

Wed., Sept. 15, 6 p.m. 2021

Sun., Sept. 12, 6 p.m. 2021