Blue Paddle Bistro

Image
Hours: seasonal hours
Price: $$$ ($19-25)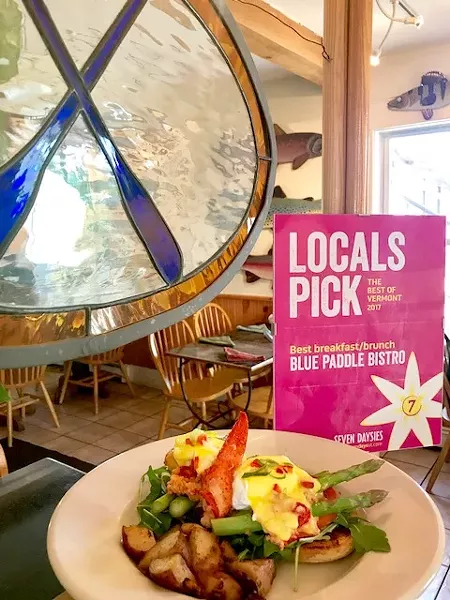 Coronavirus era offerings
Temporarily closed as of January 6.
Experience delicious, unpretentious food in our special little bistro, nestled in the beautiful Lake Champlain Islands. For a unique getaway, come visit us — we're closer than you think!
March 14, 2018 marked our 13th anniversary here at the Blue Paddle Bistro, affectionately called "The Paddle." We would like to thank all of our faithful friends, new and old, who have supported our restaurant with a loyalty that is second to none. From Phoebe's innovative yet unpretentious cuisine, to our wonderful Paddle Crew, to the very essence of our unique bistro, we are always striving to provide an exceptional and memorable dining experience. Truly owner-operated. If you haven't had the chance to come visit us – there's no time like the present. Only 20 minutes from Burlington, it's a pretty and easy drive! Until we meet, the warmest of regards, Chef Phoebe R. Bright & Mandy Hotchkiss.
Near the shores of Keeler Bay, executive chef Phoebe Bright devises award-winning plates such as coffee-crusted pork tenderloin and crab ravioli. Monthly Sunday brunch; summer lunch.
Price: $$$ ($19-25)
Thu., Dec. 5, 6:30 p.m. 2019

Thu., Oct. 31, 6:30 p.m. 2019

Thu., Oct. 24, 6:30 p.m. 2019