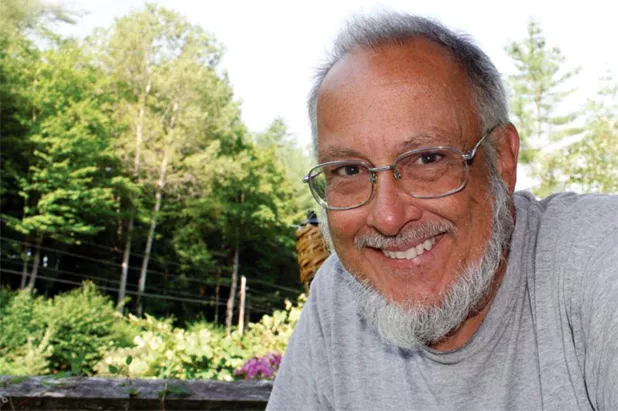 Back in 1987, Dennis Bathory-Kitsz first told his father, Zoltán, that he was planning to write an opera about Erzsébet Báthory, the legendary Hungarian "blood countess." Zoltán and his father had long whispered about the possibility that their family was descended from Erzsébet, who was widely known as the female equivalent of Romania's Vlad Tepes, the inspiration for Dracula. She died imprisoned in a castle in 1614 at the then-advanced age of 54. Erzsébet had been accused of torturing and murdering hundreds of young women, then bathing in their blood to preserve her own youth.
"That's one of the things that intrigued me," says Bathory-Kitsz, who lives in Northfield. He speaks quickly and with an impish smile that rarely fades. "It was one of those things talked about in very shadowy kind of talk." There was little proof of Erzsébet's alleged crimes, but her interest in language and herbalism, and her successful defense of Hungary against the Ottoman invasion, are well documented.
The Vermont composer's work, Erzsébet: A Monodrama, finally premieres this week in Hyde Park, Plainfield and Burlington. Decades of research, including visits to Csejte Castle in present-day Slovakia, where the countess died, inform the libretto, which Bathory-Kitsz's completed in 2009. What took him so long? Oh, just cranking out more than 1000 other musical compositions, many articles and a book called Country Stores of Vermont.
After researching and outlining two previous versions of his opera, Bathory-Kitsz allotted himself only two months to write the score in the summer of 2010. "I'm very fast," he explains, a fact he proved when he wrote 100 commissioned pieces in 2007 for his "We Are All Mozart" project.
However, he did hit some speed bumps while composing Erzsébet. A team of roofers, who were supposed to finish work on Bathory-Kitsz's house before he started scoring the opera, continued well past their original deadline. "They were pounding away," he says. "My studio is upstairs and stuff is falling down on me as I'm trying to compose this thing. I just turned the fury into the score."
Anne Decker conducted the Vermont Contemporary Music Ensemble's first rehearsal of the work last week at Elley-Long Music Center in Colchester. Screaming clarinet and an animalistic drumbeat tore through the lush, folksy Hungarian melody that opens the opera.
In 1999, soprano Lisa Jablow convinced Bathory-Kitsz to compose his piece as a monodrama. Under the direction of Ann Harvey, the singer performs the entire 75-minute, intermission-less piece alone on stage, describing visits with Johannes Kepler, her children and ultimately the murder of a noblewoman that doomed her to imprisonment.
The eight-piece arrangement includes a cimbalom, an eastern European string instrument similar to a hammered dulcimer, which Bathory-Kitsz says is key to invoking the opera's time and place. Unfortunately, Vermont is something of a cimbalom wasteland, so Bathory-Kitsz built his own, digitally, by installing real cimbalom sounds into a keyboard.
It wasn't cheap, and neither were the musicians, lighting, costumes and sets, the combined cost of which added up to about $9000 per performance. A year and a half ago, Bathory-Kitsz tried his first Kickstarter campaign, then another, but neither was successful. He ultimately relied on the opera's own website, but as of last week, was still more than $4300 short. Bathory-Kitsz now has 140 sponsors in 23 countries. Very few are Vermonters. "I'm better known elsewhere," he says with a shrug.
Immediately following this weekend's premiere in Vermont, Bathory-Kitsz will begin raising money for a performance already approved by the town council in Cachtice, Slovakia, home of Csejte Castle. If the early performances of Erzsébet are successful, Bathory-Kitsz hopes to one day convert it into a fully populated, three-act opera. With any luck, the wait next time won't be as long.
"Erzsébet: A Monodrama", Friday, October 28, at 8 p.m., Hyde Park Opera House; Saturday, October 29, at 8 p.m., Haybarn Theater in Plainfield; Sunday, October 30, at 4 p.m., Main Street Landing Black Box Theater in Burlington. bathory.org