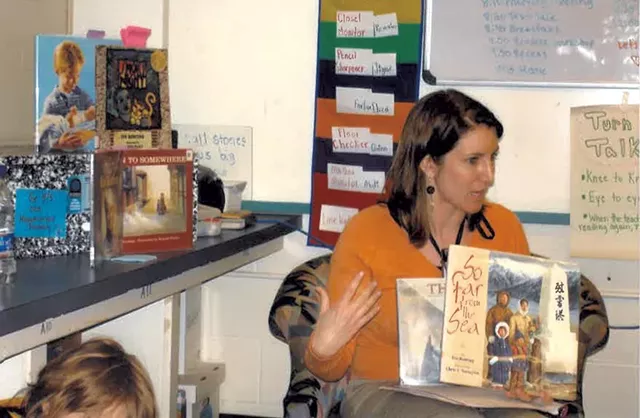 Before working at Kids VT, I was an elementary school teacher. One aspect of the job I liked most was its cyclical nature. Regardless of what had happened the previous school year, September was a chance to start fresh. I could rethink routines, reorganize my classroom and plan new units of study. Plus, I got a whole new batch of students.
Although my job now as an editor and writer is different in many ways (I spend a lot more time sitting in front of a computer screen, for one), being part of a monthly publication affords me the same opportunity to start anew, in this case every four to five weeks. I'm invigorated by the challenge of putting out one issue and getting to work on the next — with a new theme, a different mix of writers, and a fresh set of articles about the people, places and things in this cool, quirky state of ours.
I'm especially excited about the stories in this month's Back to School Issue, including contributor Katie Titterton's illuminating piece on school food programs ("Tricks of the Tray"). Most people know that Vermont is at the forefront of the Farm to School movement, but Katie digs in to the financial realities of feeding our kids, and providing them with nutritious, farm-fresh food.
Also on that theme, calendar writer Brett Stanciu interviewed a science teacher at Salisbury Community School who created a nature guide to help elementary school kids identify the most common animals and plants in Vermont ("Bookworms").
And I've written about a new cookbook from a pair of Canadian moms that's all about school year food prep, with lots of tips and recipes for easy, nutritious and versatile meals ("The Art of School Year Food Prep"). I'm planning to take the wisdom I gleaned from the book into this new school year. Because, as I see it, September is also the perfect time to start fresh as a family, which means changing things that didn't work in the past — from dinner menus to bedtime routines. And in that spirit, I wish all of you a smooth transition back to school.