James Buck
Julie Goodall, Owner, Genesis Consulting, South Burlington
Julie Goodall had run two businesses of her own — and been the "right arm" at several others — when she discovered her true calling: helping entrepreneurs. Prospective clients of her company, Genesis Consulting, come to her seeking advice. "'Some of the most common questions are: Should I become an LLC? What kind of insurance should I have? Can you help me set up my bookkeeping?'" Goodall said. "And: 'By the way, do you know a CPA?'"

In fact, she does know a CPA. Part of Goodall's service as a business consultant is connecting clients to the specialized services they need, from websites and IT, to marketing and logistics. Working out of a spotless office off Shelburne Road in South Burlington, she seems to do everything else: financial analysis, custom reporting, CFO services, budgeting and forecasting, even live classes on business and bookkeeping basics.
Genesis itself offers a full-service virtual finance department, including accounts payable and receivable, payroll, reconciliations and reporting. Its diverse collection of clients includes Davis Studio, Quantum Leap Capital, Hinesburgh Public House and the Flying Pig Bookstore.
A native of Georgia, Vt., Goodall, 39, grew up around spreadsheets and adding machines; her mother, Claire Shepard, was the chief financial officer for the city of Burlington, working there for more than four decades. Goodall's first job, at 16, was in the city's finance department. "I'm a numbers person and big-picture thinker," said Goodall, now with two daughters of her own. She enjoys transforming the chaos of others into something orderly — maybe even color-coded. "For a long time I didn't realize that was a skill."
When clients ask Goodall where to bank, she recommends Mascoma. Her own accounts are there because she likes that fact that the bank is a certified B-Corp, balancing people and profits to "make business a force for good."
But there are other selling points. "I want my clients to be treated well and I know they will be," Goodall said. The team at Mascoma "are personable and kind. They're not pressured to sell financial services my clients may not need. They are relationship-centric, and so am I."
One example: When the federal government rolled out the Paycheck Protection Program earlier this year, "before I could even determine if I was eligible, my rep from Mascoma called me. She was, like, 'I noticed you didn't apply for the PPP yet. Can I help you?'"
Goodall has since become something of an expert on the program: She's successfully helped a number of companies through the nerve-wracking process of applying for loan forgiveness. Once again, Mascoma impressed her. "They were one of the first banks that I've seen to offer the forgiveness application online with an e-signature," Goodall said.
Now she's getting messages every day. "I hear you're the PPP forgiveness application specialist," she quoted from one recent voicemail, acknowledging it could be a reliable revenue stream over the next few months. But what might seem like good fortune and timing is the result of years of hard work. "When you do right by people, they stay with you," she said. "And they tell their friends."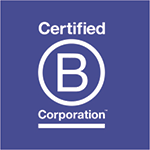 This article was commissioned and paid for by Mascoma Bank.
Member FDIC. Equal Housing Lender.
* All credit requests subject to commercial underwriting standards established by Mascoma Bank.