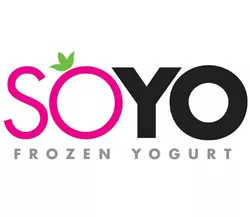 In 2010, Sabrina Gibson fell in love. Her husband, Hans Manske, wasn't jealous of GoBerry, the frozen yogurt purveyor in Northampton, Mass., that had captured his wife's heart — he wanted in on the action. Now the two are opening their own frozen yogurt shop at 696 Pine Street in Burlington, adjacent to New World Tortilla.
SoYo Frozen Yogurt isn't your average TCBY-type spot. With recipes purchased from locavore-friendly Go Berry, Manske and Gibson are following the store's template with raw materials from St. Albans Cooperative Creamery, Cabot Creamery and Butterworks Farm. The result is fro-yo that really tastes like fresh, tangy yogurt. "People ask about [a flavor called] 'the original,'" says Gibson. "It's not vanilla — it's just yogurt flavor."
"It's a very simple product," adds Manske. "Very fresh ingredients. There are only five ingredients in a batch."
The 25 flavors pioneered by Go Berry include Nutella, green tea and a range of fresh, seasonal fruits and berries. Manske is also working on Vermont-exclusive recipes that will use local maple and java from nearby Speeder & Earl's Coffee Roasters. About 20 toppings range from granola made at Great Harvest Bread Company to locally grown berries to mochi, toffee chips and Fruity Pebbles.
Manske, a former assistant headmaster at Vermont Commons School, and Gibson, who owns South End Studio in the same Pine Street building, looked to the community for help in starting their business. They may well be Vermont's first "CSY" (community-supported yogurt), as they put it. In exchange for their support, 25 donors will receive proportional rewards in yogurt. SoYo's owners are also reaching out to the public for ideas — Manske and Gibson say they look forward to adding flavors and toppings in response to customer requests.
If all goes according to plan, those customers will start coming on June 11, the last day of classes for the Burlington School District. Summer hours are 11 a.m. to 10 p.m., seven days a week. Check the SoYo Frozen Yogurt Facebook page for updates on the opening.