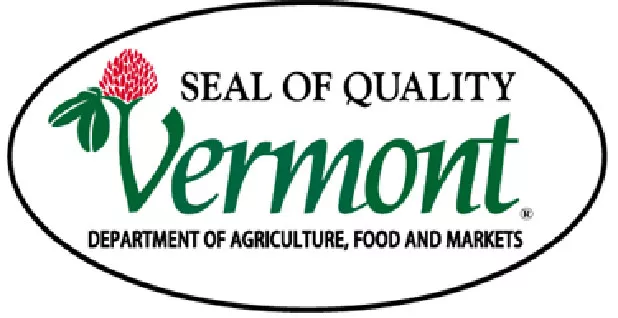 If there's any theme to be gleaned from food-related bills the state legislature passed this year, it may be this: 2010 was all about protecting Vermont's brand.
From slaughterhouses to farmers markets — to that little "Vermont Seal of Quality" sticker found on some local food products — this was a year when promoting and safeguarding Vermont's food brand was in the spotlight.
With the session over and lawmakers back home in their districts, we offer a partial roundup of food- and agriculture-related bills passed (and not passed) by the legislature this year. Some have already become law, while others await a signature or veto from the governor.
Bushwhacked
Vermont's image was sullied last fall when Bushway Packing slaughterhouse in Grand Isle was shut down for disturbing acts of animal cruelty. Day-old veal calves, often too weak to stand or walk, were seen in an undercover Humane Society video being dragged, kicked and skinned alive in the slaughter plant.
Lawmakers arrived at the capitol promising action that would avert such abuse in the future and harshly punish those found responsible.
The resulting livestock bill (S.295), if signed by the governor, will provide $50,000 for job training for slaughterhouse workers. The plan is to educate those whose inexperience may lead to indifference to humane slaughter laws.
The law would also raise criminal fines for animal abuse from $50 and $100 per violation to $1000, $5000 and $10,000. Some legislators favored even steeper fines and the installation of video cameras in slaughter plants where abuse occurred. But lawmakers settled on a compromise that imposes lower fines and gives the agriculture secretary the option — but not a mandate — to order cameras installed in offending plants.
Why the compromise?
"Because of the history," says Sen. Sara Kittell (D-Franklin), chair of the Senate Committee on Agriculture. "We have not had any criminal violations" at a slaughterhouse. (The Bushway incident is being investigated for criminal violations, but no one's been charged as of yet.)
The bill would also create a new state board to advise on livestock policy, the Livestock Care Standards Advisory Council. (This body is controversial; animal rights groups say it is stacked with industry reps.) Lastly, the livestock bill would create an agricultural development board to pursue agriculture as economic development policy, and it would establish a development director position.
Helping Farmers Markets Grow
The "farmers market bill" (H.725) would create a legal definition of a bona fide farmers market and authorize the Vermont Farmers' Market Association (VFMA) to develop minimum standards and best practices for markets seeking membership. It passed the House and Senate but hasn't been signed by the governor.
"It's a fairly low bar," says Rep. Will Stevens (I-Shoreham), who coauthored the bill, of the new legal definition. "It's any market that meets regularly with at least two produce vendors selling their own product."
With the number of farmers markets increasing in Vermont, from 35 to 80 in the past 10 years, Stevens, an organic farmer himself, says the goal is to ensure they remain high-quality events.
"If a flea market has a produce vendor, they could call themselves a farmers market," Stevens says. "[This bill] could limit crafts at farmers markets to limit the flea market feel. It could deal with food safety and say that anyone selling baked goods and products has to have a certified inspection."
While that bill was sprouting, the House Committee on Corrections and Institutions put $25,000 aside for a farmers market "infrastructure" grant program. Most farmers markets are not-for-profit operations, Stevens says, so all the money they make goes to operating expenses — they can't bank any of it for the little enhancements that enable them to grow.
"For a market to go from Point A to Point B, it typically involves some sort of infrastructure improvement," Stevens says. "That might be a permanent sign, or something to draw more customers or vendors. To me, what's exciting about this is, it helps put farmers markets into the economic development sphere."
Sticker Shock
The "Vermont Seal of Quality" sticker — the one adorning some Vermont-made food products, from eggs to maple syrup — was the subject of controversy this year when Agriculture Secretary Roger Allbee suspended the program because of difficulty monitoring it. Few producers were using the seal and the requirements for obtaining it couldn't be enforced for quality assurance.
But some lawmakers revolted and found money to keep the program alive. Even with the state $155 million in the hole, the so-called "jobs bill" (S.288) found $50,000 to continue and better enforce the sticker program. The bill requires the ag secretary to design a third-party verification system whereby a "qualified, independent person or entity" would inspect food products to ensure they were produced in Vermont.
Banning BPA
Following the lead of Connecticut, Minnesota and other states, the Vermont House and Senate passed a bill banning bisphenol A, or BPA, a toxic chemical found in the lining of most food and beverage cans. BPA is a synthetic estrogen that's been linked in studies to serious health effects — and was recently named a "chemical of concern" by the U.S. Environmental Protection Agency.
Vermont's BPA ban is one of the strongest in the country, says Charity Carbine of Vermont Public Interest Research Group (VPIRG), which lobbied hard for the bill. If signed into law, it will prohibit the manufacture, sale and distribution of the following products made with BPA: reusable food and beverage containers (such as Tupperware, baby bottles and sports bottles) by July 2012; infant formula or baby food in plastic jars by 2012; and infant formula or baby food in cans by 2014. Carbine says the bill protects families and "sends a powerful message to the chemical industry that Vermont will not stand for toxins being used in the products that we eat and drink from every day."
I've Been Drinking on the Railroad
Start chugging! Gov. Douglas recently signed a bill (H. 772) that will let rail travelers sample locally made beer and wine on the Green Mountain Railroad's short jaunts from White River Junction to Thetford. Historically, those tastings were difficult to get permits for. The bill also permits hotels to offer minibars in guest rooms (that was illegal?) and raises the cost of beer-keg deposits.
Compost Conundrum
Farms aren't regulated under Act 250, Vermont's strict land-use law, but large-scale compost operations can be. That currently places farms that run compost facilities turning food waste into usable soil in a problematic gray area. The so-called composting bill (H.614) would solve the problem by explicitly exempting certain types of composting activities from the Act 250 permit process.
It would also make it easier for municipalities to do larger-scale composting, says Brian Moyer, executive director of Rural Vermont. Moyer says both farmers and environmental groups saw the need to clarify the compost laws, but had a slight "fear factor" around the final product.
"There was a fear from the environmental side that those amounts are too large and we could potentially have environment damage" from compost, Moyer says. "There's a fear from the agricultural side that this is a toehold of Act 250 into agriculture. So everyone is kind of holding their nose and hoping for the best."
Moyer hopes the bill would help local farms survive by giving them another revenue source, namely selling compost. Douglas has yet to sign or veto the bill, which would require a status report in two years and sunset after four.
Not Passed
Here are a couple of the food-related bills that failed to pass this year. New ideas or recycled, neither made it through the legislative approval maze. Still, given the anti-junk-food measures enacted or under consideration in cities such as New York and Philadelphia, don't be surprised to see these proposals crop up again next year.
A snack-food tax (H.392) would have tacked a surcharge — equal to 10 percent of the wholesale price — on foods deemed to be high in calories and low in nutritional value, and would have redirected that money to the state health care resources fund. It would have left junk-food junkies paying a few pennies more for candy, soft drinks, fruit or vegetable drinks containing less than 15 percent natural juice, corn and potato chips, cheese puffs, pork rinds, popcorn, pretzels, dips, salsa, beef jerky, ice cream, doughnuts, cookies, cakes, pies, toaster pastries and a host of other delicious treats. Even nuts and granola bars were classified as junk food under the bill. Expressly exempt from the tax were jellies, jams, preserves and dried fruit. Oddly, the bill was conspicuously silent on maple syrup and candies.
Likewise, a proposed soft-drink tax (H.660) would have imposed Vermont's 6 percent sales tax on soft drinks — which, like grocery store food, aren't currently taxed. The "soft drink" definition would have extended to any nonalcoholic drink containing natural or artificial sweeteners, but not to beverages containing milk, milk products, soy, rice or "similar milk substitutes," or at least 50 percent fruit or veggie juice. No word on how much such a tax would have raised, or exactly where those funds would have gone.