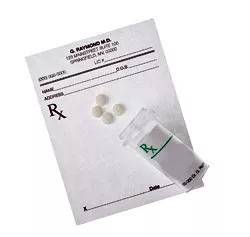 In less than three weeks, Burlington voters will decide whether they want to greenlight a waterfront face-lift or pay more taxes for a better bike path — or both. They'll also express a collective opinion on legalizing marijuana.
Ballot item No. 2 asks if the city should be permitted to use $6 million in tax-increment financing (TIF) to sort out what Mayor Miro Weinberger calls "an embarrassing jumble of potholed streets, industrial equipment and deteriorating recreational facilities" north of the Coast Guard station. A "yes" vote will allow remediation of contaminated soil, installation of a stormwater-treatment system, burial of electric power lines, expansion of Lake Street, and addition of new lighting and parking spaces in the waterfront TIF district.
Construction of a new skate park is also part of the initiative. The city now has the go-ahead to build it following a recent settlement of a lawsuit brought by a skate-park opponent. Also included in this ballot item is a $2.5-million rehab of the roughly mile-long segment of the bike path between Perkins Pier and the northern end of the 40-acre Urban Reserve.
Supporters of the measure emphasize that it will not result in any added tax on city residents. TIF projects are financed with bonds, borrowed against anticipated increases in property-tax revenues stemming, in this case, from waterfront development.
It's a use-it-or-lose-it choice, Weinberger says. Waterfront TIF funds have to be invested by the end of 2014 or the city could have to forgo this option in accordance with state stipulations, the mayor notes.
Widening and restoring the most heavily used portion of the bike path is crucial to the sustainability of this "much-loved resource," says Chapin Spencer, director of the cycling and walking advocacy group Local Motion. The TIF item would enable the city to take "the first step in a many-step process" of improving the entire 7.5-mile path running from Oakledge Park to the Winooski River bridge, Spencer adds.
Some lovers of the bike path had wanted more — specifically an end-to-end overhaul that would cost between $11.6 million and $16 million, depending on how many amenities are provided.
The Bike Path Task Force had proposed increasing the rooms and meals tax from 11 percent to 12 percent for three years to help finance the full-length rehab. Some city councilors also favored this move, but Weinberger argued successfully that the city's difficult fiscal situation militated against that tax increase.
In an email message, however, Weinberger notes that he instructed Community and Economic Development Office head Peter Owens to draft a plan that "commits us to designing and permitting the entire bike path rebuild, and to getting the section from ECHO to North Beach … rebuilt."
Spencer and Bike Path Task Force chair John Bossange accept the approach Weinberger has chosen. They and other cycling activists are simultaneously voicing support for the fiscal stability bond (see main story) because they regard the city's current financial disarray as an impediment to a full bike-path rebuild.
A third ballot item would increase the city property tax rate by half a cent, raising $180,000 a year for a fund dedicated to maintenance of the full bike path. Setting aside money for regular fix-ups will help ensure that "it won't be necessary to come back to the voters in 15 years to ask for another major rehabilitation," Spencer says.
Ballot item No. 4 takes the form of an advisory referendum on whether marijuana and hemp should be legalized, regulated and taxed. The Burlington initiative coincides with similar statewide ballot measures in Colorado, Oregon and Washington.
City Council President Joan Shannon (D-Ward 5) says she'll vote "yes" on this item, which was placed on the Burlington ballot by the city council's 11-3 vote. Outlawing marijuana "doesn't seem to have inhibited its use," Shannon observes. A couple of councilors expressed reservations about the initiative, citing concerns related to their role as parents.
Weinberger says he's "happy" to have the legalization question on the ballot, partly because "we have a problem in this country with too much imprisonment." But the mayor won't say whether he'll vote yes or no on ending pot prohibition.
Albert Petrarca, a nurse in Fletcher Allen's intensive-care unit, says he's leading the local grassroots legalization campaign because of its "jobs, justice and environment" dimensions. It's inappropriate to frame the issue with "giggly" images such as "a dreadlocked 20-year-old smoking a bowl," Petrarca argues.
He instead emphasizes the economic benefits to Vermont from development of a marijuana industry. The cause of racial justice would likewise be served, he adds, by eliminating one of the drug prohibitions that result in imprisonment of disproportionate numbers of black and brown Americans. Allowing hemp to be used as a fuel source and for other purposes would be "one of the greenest things we can do," Petrarca says.