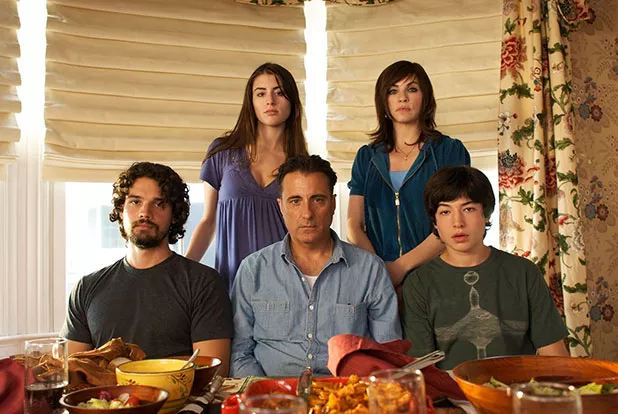 It's no surprise that the guy who wrote Scorsese's Taxi Driver has things to say about how movies depict the American experience. But it's not often that you can drop in on a quiet resort town and hear him say them in person.
Paul Schrader — who's written and directed a slew of brainy, provocative films since the '70s — is slated to attend the Lake Placid Film Forum the weekend of June 11 to 14 to screen his latest, Adam Resurrected, the story of a Holocaust survivor played by Jeff Goldblum. (The Onion AV Club called it "mind-meltingly odd" and "hypnotic.") On Saturday morning, Schrader will discuss "Dreaming Up America" on a panel moderated by Russell Banks, with fellow acclaimed novelist Richard Russo.
Famous names are nothing new at the LPFF — last year, Jonathan Demme showed up. But fest director (and former New York Daily News film critic) Kathleen Carroll says her program "has more diversity this time." Indeed, the 12 scheduled films — plus a program of "North Country Shorts" — range widely in time and space, from Woody Allen's latest, Whatever Works, to the restored 1922 silent Beyond the Rocks, featuring Gloria Swanson and Rudolph Valentino and screening with live organ accompaniment. Raymond De Felitta's City Island is a quirky comedy about a Bronx corrections officer who secretly wants to act. Joe Berlinger's documentary Crude explores the legacy of Chevron's "Amazon Chernobyl." Black Robe, a 1991 epic set in 1634 Québec, ties in with Lake Champlain's Quadricentennial. And a feature-length profile of Garrison Keillor screens Sunday to benefit North Country Public Radio.
One fest guest, writer-director Courtney Hunt, has "had quite a ride this year," Carroll notes. Hunt ended up with an Oscar nomination for her screenplay for Frozen River, shot in Plattsburgh, N.Y. At the LPFF, she'll have a public chat with Banks. Carroll says she's replaced last year's master classes with a series of less formal "conversations": "I like the idea of having a novelist sitting with a director; they're already fans of each other."
For the third year, Burlington College students will cross the lake for the "Sleepless in Lake Placid" 24-hour filmmaking competition — a challenge they won in 2007. This year they'll be joined by a Middlebury College team. Beginning Friday, the Vermonters will scramble to script, cast, shoot and edit a 10-minute flick in competition with students from Syracuse, Ohio University, SUNY Purchase and Ithaca College, with the best effort to be selected by jury. BC Film Production Chair Barry Snyder will be on hand as competition coordinator and MC. Will the B-Town or Midd kids win? Stay tuned.