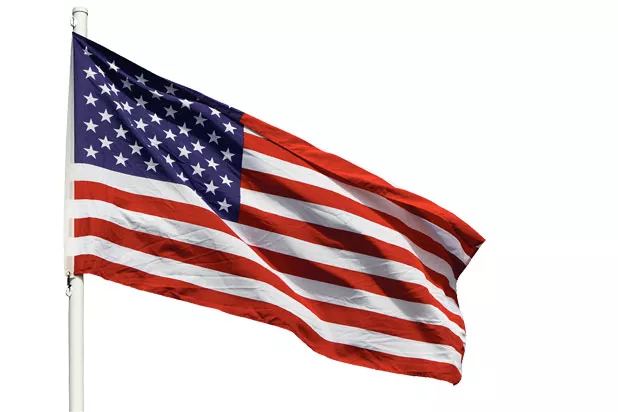 If there's a Tea Party in New York City, you don't hear much about it. That's not just because New Yorkers drink coffee. It's because the city runs on government. The five largest employers in New York are government agencies: The City of New York had almost 150,000 workers in 2011, including its Department of Education, not-for-profit Health and Hospitals Corporation or Metropolitan Transportation Authority. The MTA employed 66,804. It was one of the only agencies to increase its workforce last year. Not a moment too soon.
New Yorkers don't hate the feds, either: With 50,700 on its payroll, the U.S. government is the city's fifth-largest employer.
City residents may complain about the bureaucracy — and it can be maddening — but the government is also remarkably efficient, even liked. Its system of providing government information and non-emergency services, 311, one of Mayor Michael Bloomberg's first innovations, gets callers or those online quickly to the right place, often to a human being, at which point they can do anything from reporting peeling lead paint to finding out the hours a museum is open. The system keeps track of how many calls each city function receives and directs resources accordingly.
The mayor's greatest legacy will no doubt be his ambitious sustainability initiative, PlaNYC. Most visible are the million young trees, miles of bike paths, and acres of parklands and gardens the project has given the city. But PlaNYC is largely a regulatory regime. In five years, its environmentally stringent building codes, energy audits, retrofittings and other greening measures have reduced the city's carbon footprint by 16 percent.
The single greatest contributor to New York's quality of life is its massive public transit system, whose subways alone transport more than five million people, from school kids to janitors to Wall Street brokers, every weekday. Indeed, New York is the only city in the nation where fewer than half the people own cars.
It's no surprise that Bloomberg endorsed Obama because of his stance on global warming.
This is not to say that this most public of publicly minded cities, or its mayor, isn't a subsidiary of business — in particular, the real estate industry, which has been displacing poor and working-class people since the Dutch West India Company screwed the Lenape in 1626
The limp, 1000-foot crane waiting to crash down on 57th Street is no anomaly. That the construction site is One57 only intensifies its role as a symbol of who rules — and threatens — New York. Apartments at One57 are selling for almost $100 million, yet its developer is getting affordable-housing tax breaks. In 2008, when the 14th and 15th construction workers were killed on the job — the furious pace of development and lax oversight had pushed construction accidents up 83 percent that year — the mayor was typically unapologetic. "Construction is a dangerous business," he said, "and you will always have fatalities."
But during Sandy, private enterprise could not hold a candle — or, in the case of the electric company. Con Edison, could only hold candles — to government.
On the first day, the post office was delivering the mail. The public-health system kept serving patients. The stock market was closed.
Some subways starting running by Wednesday. The streets, without the rest of the subways, were an endless, static clog of cars.
During Sandy, the Daily News, New York's furthest-right paper, ran an article praising big government. Even New Jersey Gov. and fiscal-hawk-in-chief Chris Christie was making goo-goo eyes at Washington.
And while President Obama deployed FEMA and expedited federal relief to those in need, Mitt Romney collected canned goods and prayed. The Republican Party's most firmly held religious tenet — that the states can do it better than the feds, and private businesses can do it even better than the states — was underwater.
Thank you for calling Bain Disaster Response. We are experiencing an unusually high volume of calls. Please remain on the line…
When Irene hit Vermont, much was made of the Vermonters' neighborliness, of the extraordinary work of volunteers mucking out the cellars, delivering medicine to cut-off communities and warming the homeless; websites ticked up the donations pouring from individuals into ad hoc relief funds.
More frequently taken for granted were the tax-paid road crews, the transportation and agriculture department officials and the millions of state dollars pouring into those chain saw gas tanks and asphalt trucks.
Any Vermonter who thinks the world can be saved exclusively by acting locally should take a look at Irene recovery czar Sue Minter's June report: a de facto ode to big government, listing federal agency after federal agency sending $22.7 million here, $17.6 million there, doling out the lion's share of the $733 million it will take to restore Vermont's bridges and roads, homeowners and communities, farms and businesses to wholeness.
Gov. Shumlin and the Congressional delegation negotiated a deal wherein the feds will reimburse 90 percent of the recovery costs rather than the usual 75 percent. New York Sen. Charles Schumer, who is asking Washington to do the same for his state, was blunt about the money. "We cannot cut corners. We cannot count nickels and dimes." Speaking both of Sandy and of climate change, he said: "This isn't a New York disaster, a Connecticut disaster, a Jersey disaster. It is national disaster. It needs to be treated that way..."
Romney drew big laughs at the Republican National Convention when he ridiculed the president who "promised to begin to slow the rise of oceans. And to heal the planet." He got long applause with his humble pledge "to help you and your family." (In response, ClimateSilence.org has posted a powerful ad: "Tell Mitt Romney: Climate Change Isn't a Joke.")
But it must be dawning on the people of Atlantic City, N.J., and Red Hook, Brooklyn — as it should on the people of Waterbury and Wilmington, Vt. — that if you don't heal the planet, you and your family can kiss your ever-warming, ever-damper asses good-bye.
And to those handing their babies from the floodwaters into the arms of National Guardsmen, it should be clear that it takes a government to save a child, or a planet, from disaster.