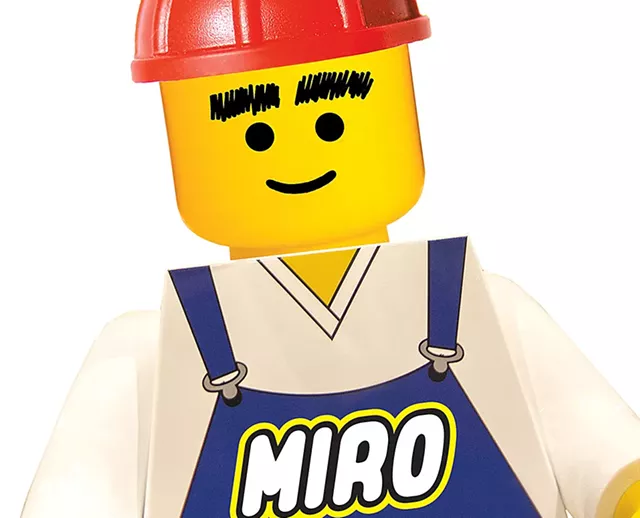 Miro Weinberger may be the first mayor in Burlington history to have a stand-up desk in his office at city hall. The Queen City's 42nd leader uses a standard sit-down desk, too, inherited from his predecessor, Bob Kiss. Weinberger said he opts for the taller workstation, which he bought from a Bellows Falls antique dealer, when looking at architectural blueprints and other plans that have to be rolled out.
There have been a lot of those in the five years since the 47-year-old Democrat took office — and Weinberger is up for more. In a recent interview, he made it clear he's running for reelection next year. The mayor said he plans to campaign on a record of fiscal probity, upgrading and expanding the city's infrastructure, facilitating construction of housing for all segments of the market, and carrying forward what he termed "our progressive agenda."
Even if one of Vermont's three congressional offices were to unexpectedly become vacant, "I wouldn't put my hat in the ring," Weinberger pledged — and not just because his hat conceals a graying coif. "I love being mayor of Burlington," he said. "There's more I want to get done for the people of Burlington."
Based on what he's already accomplished since winning big in 2012, "Miro has become known, for better or worse, as the 'development mayor,'" observed City Councilor Adam Roof, an independent.
It's for the better, in the view of Jeff Nick of NAI J.L. Davis Realty, one of the area's biggest commercial builders. "He's very businesslike in his approach, and he sets the right tone that filters down through the whole administration," said Nick. "There's a much more positive attitude toward development in city hall, because they understand the need to strengthen the tax base in order to support social programs."
Asked if he would describe Weinberger as "transformational," Nick, a Republican, responded, "absolutely." That assessment is shared by Progressive City Council President Jane Knodell, who added that Weinberger is also "a very smart politician."
Former mayor Peter Clavelle and affordable-housing advocate Brian Pine — both of whom have been associated with the Progressive Party — noted that Weinberger has acted boldly and skillfully in steering controversial developments through the city's complex permitting process and its famously testy political culture. Kurt Wright, the council's lone Republican and the candidate Weinberger trounced in 2012, rated the mayor's tenure as "pretty successful."
But not all of the reviews are raves. The loudest critics are members of the Coalition for a Livable City, a group that has fought some of the mayor's most ambitious projects.
"Weinberger's tenure is a long, drawn-out and calculated attack on democracy and public process, waged with big money and lies, under a neoliberal platform of simulated social good," Genese Grill, a coalition member who came close to unseating Knodell in a city council race last month, wrote in an email. "If it is not stopped," Grill warned, "not only will our city be unlivable, unaffordable to any but the rich, not only will our lake be further poisoned, our historic buildings razed, our quality of life destroyed, our opioid epidemic worsened, our city money going to only luxury and tourist amenities, but our democracy will be reduced to a façade of fake public input which is really nothing but an elaborate PR justification of an agenda that benefits only a few."
City Councilor Max Tracy, a Progressive representing part of the Old North End, is also sharply critical of Weinberger's record — although not in the apocalyptic terms prophesied by Grill. "The city isn't holding developers to as great an account as it could," Tracy said. Weinberger and his allies "give away too much."
As an example, he cited activist efforts to extract a commitment for additional affordable units in the Burlington Town Center project. Developer Don Sinex is setting aside 54 apartments for lower-income residents, in keeping with the city's inclusionary zoning ordinance requiring that 20 percent of units in a residential project meet affordability criteria. "Even as little as a 5 percent addition got shot down," Tracy lamented.
That $220 million redevelopment in the heart of the Church Street Marketplace will stand, if completed, as the signature initiative of the Weinberger era. Despite tenacious opposition from that canny band of coalition activists, the mayor won city council and voter backing for zoning changes and financing measures that will likely enable the undertaking to go forward. It will include a trio of 14-story towers — the tallest buildings in Vermont — as well as the radical redesign of a moribund shopping mall. It will also restore two north-south downtown streets that were closed as part of a 1960s urban-renewal project that's now seen as semi-disastrous.
"When he stuck his neck out for the downtown project," Knodell said of Weinberger, "that was the moment he became a really good mayor."
Building a Reputation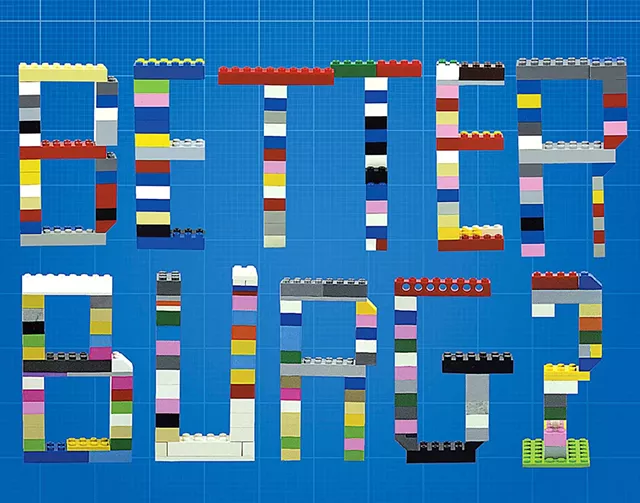 The man who would one day lead Vermont's largest city was raised among blueprints and construction projects. His architect father designed and largely built the family home in Hartland that Miro shared with two sisters. "I grew up thinking we were going in the wrong direction as a state and a country with sprawling, poorly constructed, suburban development," Weinberger recalled.
His mother, a public school teacher, likely deserves some credit for the fact that her only son got into Yale University, where he majored in American and environmental studies.
Postgrad, Weinberger worked for Habitat for Humanity in Georgia and Florida, and later earned a master's degree in public policy and urban planning from Harvard University's John F. Kennedy School of Government. "I was very influenced by the New Urbanism movement that was explicitly attempting to reverse the automobile-dominated land-use trends that have caused much social, environmental and public health damage since World War II," Weinberger explained. "I considered briefly becoming an urban planner but rethought that after a conversation with a family friend at a Red Sox game, who told me that if I really wanted to have an impact on what got built, I should consider becoming either a real estate developer or a politician."
He did both. Weinberger returned to Vermont in 2002 and cofounded the Hartland Group, a Burlington-based real estate development firm that built more than 200 homes, including the Packard Lofts at the north end of Lakeview Terrace.
That project generated fierce local opposition.
"The experience certainly taught me that sustained persistence matters, and I have tried to infuse that approach into the way we are pursuing long-term projects," Weinberger said. The results of his administration's efforts have led former seven-term mayor Clavelle to observe: "We're in the midst of moving from being a big town to a small city. And it's a change I, for one, welcome."
That growth is being powered in part by the addition of hundreds of housing units. Weinberger favored construction of 232 apartments on Grove Street at the eastern edge of Burlington and 735 condos and rental units on the former Burlington College campus. He was also an advocate for Champlain College's Eagles Landing building on a previously city-owned parking lot on St. Paul Street that will include beds for 314 students.
Several smaller-scale residential developments have also sprouted around the city during the past five years. Among them is a 14-unit apartment building on North Avenue, partly financed by the city, which the Committee on Temporary Shelter built to accommodate the homeless and others on the verge of displacement. The city also helped finance the 40-unit Bright Street Co-op built by the Champlain Housing Trust.
Commercial construction is occurring, as well — most emblematically, City Market/Onion River Co-op's expansion in the South End. Pat Burns, manager of that 23,000-square-foot project on Flynn Avenue, said the Weinberger administration "has been very, very supportive" of the co-op's plan for a second store. "We've had quite a positive relationship with Miro," Burns added. "There was no zoning in place to allow us to build on Flynn Avenue, and the city was helpful in explaining how to go through the process of having it changed."
A portion of the downtown waterfront looks much different than it did before Weinberger took charge. A $10 million investment in the area's infrastructure led to development of a world-class skate park that has emerged as one of Burlington's premier amenities. The Waterfront Access North initiative, as the city terms it, also includes the lakeside rerouting of the bike path. City funds likewise facilitated construction of the adjacent 22,000-square-foot headquarters for the nonprofit Community Sailing Center. Weinberger managed to secure approval at the polls for bonds that are financing these and other infrastructure improvements, including $36 million in upgrades of sidewalks, streets, and water and sewer lines.
Large Burlington Development Projects, 2012 to 2017
This map is a compilation of larger projects that are in progress or have been completed since Miro Weinberger took office in 2012. It does not include projects on college campuses.
Source: Burlington Planning and Zoning; Burlington Mayor's Office
All of these developments offer just a glimpse of Weinberger's vision for a much more urban Burlington. He said work could begin next year on a $3.5 million redesign of City Hall Park. The Champlain Parkway will likely break through to actual construction in 2018, putting an end to a 60-year-long, on-again, off-again planning process. The city will decide in the coming months whether to go forward with redevelopment of the Moran Plant, which has moldered on the waterfront since its 1986 shutdown as a coal-burning power station. The mayor will also be turning his attention to a makeover of Memorial Auditorium. Proposal requests for the now-empty civic building could be issued later this year, he said.
"Much attention has been given to our efforts to encourage new housing investment and the new zoning we have put in place to support the redevelopment of the failing downtown mall," Weinberger wrote in a message accompanying a lengthy list of projects launched or planned by his administration. "Less attention has been given to our efforts to transform the public realm and public assets, which have also been extensive."
Mr. Clean-Up
The burst of building championed by Weinberger contrasts strikingly with the quiet development front during the previous administration headed by Progressive mayor Kiss. The latter's six-year tenure was also marred by the near-collapse of Burlington Telecom. That debacle entailed a failure by the city to pay back, as required by state regulations, a secret $17 million infusion of city funds into the ailing utility. Burlington's municipal credit rating was downgraded to the precipice of junk-bond status as a result of the Kiss administration's mismanagement of city finances.
"You can't reflect on Miro's five years as mayor without recognizing the financial circumstances he came into office with," Councilor Roof said. Added New North End independent Councilor Dave Hartnett: "Miro inherited a mess."
Apart from Grill, every source contacted for this article, regardless of political persuasion, praised Weinberger's painstaking rehabilitation of the city's fiscal house and, concurrently, the bolstering of its credit rating. Moody's Investors Service last month upgraded its outlook for Burlington from "stable" to "positive," commenting that Weinberger's team "budgets conservatively and prudently manages expenditures, leading to recent growth in reserves." That means Burlington can borrow money at a lower interest rate. As Councilor Wright put it: "The city is flush with cash. It's bringing in revenues that are bigger than forecast."
In his State of the City address earlier this month, Weinberger pointed to four consecutive budget surpluses. "I want to remind Burlingtonians that the total municipal tax rate has actually decreased for each of the last two years and assure voters that, again, for the fifth time in my six budget years, we will not be requesting a tax increase in 2018," the mayor said.
He further noted in that celebratory speech that the Burlington Police Department added three new officers last year and plans to hire two more next year. Similarly, Weinberger said he will soon present the city council with a plan to recruit three additional firefighters — which would be the first increase to that department's numbers in 15 years.
Differences between the tenures of Weinberger and Kiss extend to the comparative emphasis placed on their antipoverty initiatives. Kiss, who did not respond to requests for comment about Weinberger's performance, worked for many years as the director of agencies aiding poor Vermonters. He carried over that orientation to his tenure as mayor.
In contrast, Weinberger hasn't done enough to promote affordable housing, according to his critics. "We've gone from having [the Community and Economic Development Office] focused on poverty and low-income issues to a much greater focus on private-sector projects," Tracy said. Former mayor Bernie Sanders created that municipal department to carry out his activist agenda.
Pine, CEDO's former housing director, agreed. But he praised Weinberger for nearly doubling the city's Housing Trust Fund, which currently contains $557,000. This taxpayer-funded repository offers grants and loans for construction and retention of long-term affordable units. Pine also commended the mayor's work in helping residents of the city's only mobile-home park purchase the property after it had been put on the market for $5 million.
Enunciating the core Progressive philosophy, Pine suggested that more should be done to meet the housing needs of "the people who are really struggling — the people who wash the dishes, prepare the food, keep the downtown running."
Clavelle offered a similar take: "I think it's important that [the mayor] goes out of his way to listen to folks living on the edge."
In the Weinberger years, Tracy said, "It's the 20- to 40-year-old techie set who have seen their interests protected."
For his part, the mayor argued, "If all you focus on is developing affordable housing with government subsidies, you're not going to solve the housing problem." Burlington, he added, "was in danger of becoming a boutique city with the only people able to live here being the wealthy and those getting massive government subsidies." Building middle-class as well as high-end housing acts to open up existing homes, condos and apartments, resulting in a more economically diverse city with homes available to a broad range of income earners, he said.
The mayor explained his logic to a constituent during a recent coffee klatch at the Bagel Café & Deli in Burlington's New North End. "Landlords for too long have been able to charge extremely high rents without taking care of their buildings," he told Nancy Ellis, 83, who owns two rental properties near City Market. Weinberger assured her that building more housing of all kinds would produce "competitive pressures that encourage people to take better care of their homes."
Man of the People?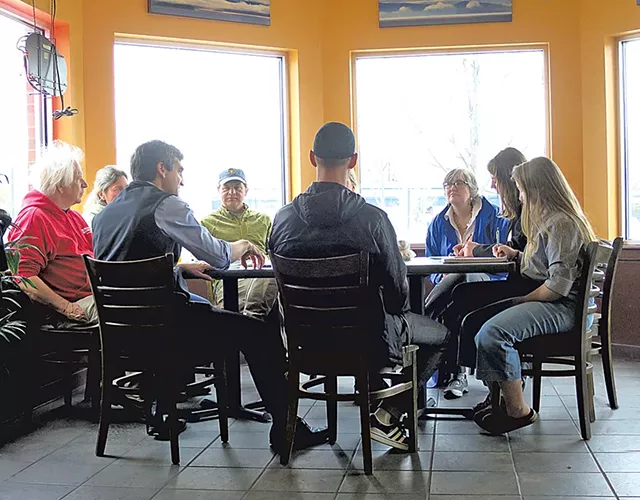 Matthew Thorsen
Miro Weinberger meeting with constituents at the Bagel Café & Deli
With the same energy and discipline he exhibits in applying himself to city problems, Weinberger seeks to be accessible to the public. His weekly open-house sessions at the Ethan Allen Shopping Center's bagel place, dubbed Mornings With Miro, puts him in direct touch with Burlington's most populous and suburban neighborhood. Starting at 8 a.m. on the first Wednesday in April, the mayor received a succession of locals at the corner table he shared with a reporter and his assistant, Katie Vane. He called out to the cops who came into the shop for coffee and exchanged greetings with numerous other customers passing through.
Clad in a Burlington Electric Department vest, Weinberger seemed to genuinely enjoy the vox-pop nature of the event. He's conversant in a number of topics, from baseball — he plays in an adult league with former Red Sox pitcher Bill Lee — to childrearing. He and his wife, Stacy, have two young daughters in Burlington public schools.
But some of Weinberger's left-wing detractors suggest such schmoozing doesn't come easily to the Yalie who graduated from Woodstock Union High School.
Fans, too, express doubts about his ability to empathize with the marginalized. Knodell said Weinberger lacks the working-class consciousness of his predecessors. "He doesn't get it," she said, asserting that Weinberger was "initially missing in action" on Farrington's Mobile Home Park. "He eventually did get involved, but that wasn't his first instinct."
While the mayor does give off a preppy vibe, he bristles at claims that his political outlook reflects a myopically privileged status. "I never thought that critique was fair," he asserted in the city hall interview. "I come from immigrants on both sides of my family. My parents were Berkeley hippies who moved to Vermont because they couldn't be part of Ronald Reagan's California. I'm a product of public schools. I've had to work hard for all I've gotten."
That includes his career as a developer. "I was no Donald Trump. My entire professional life has been about helping people who are most vulnerable," Weinberger declared.
Weinberger never held elected office prior to winning the mayoralty, and he's had to work hard to become an effective leader. Like Hillary Clinton, he is not a "natural" politician. His geeky, somewhat awkward manner — think movie characters played by Jesse Eisenberg and Michael Cera — does not lend itself to one-liners and backslapping.
If Weinberger caters to the "techie set," it may be because he's part of it himself. "I'm a data-driven guy," he told Seven Days, adding that he aims to make city government more reliant on numbers than on "intuitions." He's at home communicating on social media.
Over the past five years, Weinberger has grown more adept as a public speaker. He invited special guests to attend his State of the City address and, when highlighting certain issues, asked them to stand. Three women rose when he spoke about the local opioid epidemic. Weinberger also gave a shout-out to a Sudanese couple who had found refuge in Burlington at a time when "our government is now explicitly turning its back and shutting its doors to the tired, the hungry, the poor, the talented, the innovative and the hardworking refugees and immigrants."
Thumping Trump is an obviously successful tactic in a city to the left of some of the bluest bastions. And Weinberger did it well, skillfully anticipating the applause lines.
Off script, he's learned how to handle the unexpected. Councilor Hartnett said Weinberger has attended more Neighborhood Planning Assemblies in the New North End than any of his recent predecessors. There, he's gotten an earful about his support for bike lanes on North Avenue. "A lot of folks are really disappointed with him in that regard," Hartnett said. Some aren't sold on the mall makeover, either. "Its impact on downtown parking is the No. 1 thing we've heard about going door-to-door," Hartnett said.
How does the alt transportation community feel about the mayor? He showed courage in defending the North Avenue safer-cycling initiative, said Local Motion's Jason Van Driesche, extolling the "beautiful" rebuild of the shoreline stretch of bike path between the boathouse and North Beach. But, Van Driesche added, "It's been a long and slow process to get Burlington to the point where it can be the walkable, bikeable community we want it to be."
He noted that the newly adopted citywide master plan for enhanced pedestrian and cycling options was supposed to be put in place a year ago. "Such delays are in equal measure reasonable and frustrating," Van Driesche commented. Part of it may relate to the sheer number of infrastructure, residential and commercial ventures Weinberger is juggling, the LoMo leader added. "I've gotten the impression, at times, that the number of major initiatives under way is an impediment to making rapid progress on some of them."
Slow and Steady
Weinberger is "nothing if not ambitious," Van Driesche remarked, but he does occasionally back down, or at least temporize, on controversial or highly complex projects.
The mayor supported a plan in 2015 to open the Pine Street Enterprise Zone to housing, but the city council rebuffed that move in a 10-0 vote. Grill and others had campaigned vigorously against the proposed change in zoning on the grounds that new housing would spur gentrification and displace artists from their funky South End studios.
Weinberger offered a different account, arguing that he didn't cave but had acted judiciously. "I made the decision that pushing for a major policy change in the Enterprise Zone was not a debate I wanted to have back then," he reflected in the city hall interview. As for Grill's Coalition for a Livable City, Weinberger added, "They have sent the wrong message that if Miro experiences some kind of controversy, he's going to fold." He suggested that the idea of building housing in that section of the South End could be revived one day.
The mayor has also issued what turned out to be fake deadlines for making over the Moran Plant. Three years ago, Burlington voters approved a proposal by two recent University of Vermont graduates to convert the graffiti-covered eyesore into a mixed-use space for entertainment, meetings, eating and art. This New Moran plan languished as the would-be developers unsuccessfully sought to raise the $20 million needed to rehab the 65-year-old industrial shell.
The city eventually axed that deal and set a November 2016 deadline for New Moran to produce a scaled-down plan. Weinberger then extended the cut-off point for another month, all the while promising that, if nothing practicable emerged, he'd call for the plant to be razed. The city was next supposed to complete a review of a more modest scheme by the end of last month. And now the mayor is saying that a decision will definitely be made by June 1.
Why the repeated delays? They reflect a developer's reluctance to just tear something down and walk away. "I've always thought we could do something great with that building," Weinberger said.
He doesn't see himself, though, as exclusively focused on building a "new Burlington." One of his foremost accomplishments, Weinberger boasted, is having "restored trust in city government." It's true the mayor has convinced Burlingtonians to raise their taxes by approving infrastructure bonds, one of which required a two-thirds majority.
His political achievements have been significant, as well. As the first Democrat to hold the Queen City's top office since 1981, Weinberger has worked to burnish his party's local brand. The success of that effort can be seen as the political counterpoint to his transformation of the physical cityscape. Just last month, Weinberger's candidate, Richard Deane, won an East District city council seat that had been held by a Progressive.
Throughout the Sanders era, the Dems functioned as dead-enders — a local "Party of No" bent on blocking anything proposed by the socialist mayor. Their extreme obstructionism alienated many voters, including younger ones who might have identified with the Dems in normal left-right circumstances.
Most Progs interviewed for this story conceded that Weinberger has renovated the image of the Burlington Democrats. Their city council members have also moved steadily leftward, Knodell noted. She cited Democratic councilors' support for a $15 minimum wage as an example of "something that wouldn't have happened previously." Knodell and a few of her Prog colleagues further acknowledge that this shift is narrowing the political space available to the party that traces its roots to the Sanders revolution.
The Candidate
Matthew Thorsen
miro weinberger
Where does Weinberger fit on the political spectrum? Uppercase P Progressives diverge in their answers.
To Pine, the mayor's performance does, on balance, earn him a lowercase p progressive designation. Tracy sees Weinberger as a "centrist or moderate Democrat." One key factor, Tracy noted in support of that evaluation, was Weinberger's endorsement of Clinton, rather than Sanders, in the Democratic presidential primary — even though Sanders had supported Weinberger's mayoral candidacy in 2012.
Another disqualifier, according to Tracy: the advent of Weinberger-sponsored political action committees. "He's brought a new kind of politics to Burlington," the Progressive councilor commented pejoratively. "His PAC has been pumping thousands of dollars into ballot issues. That makes politics less accessible to the people of Burlington."
Some of the money behind Weinberger's campaigns comes from benefactors in and around Washington, D.C. Asked about that financial pipeline, the mayor said a little digging would reveal its links to the office of Sen. Patrick Leahy (D-Vt.). Weinberger worked as an intern for Vermont's senior senator 25 years ago and has maintained contacts with what he terms "the Leahy diaspora."
Weinberger's wife, Stacy Sherwat, is a D.C.-area native whose family members have donated to his campaigns.
It's unlikely that Weinberger will face a credible challenge in his reelection bid, according to Clavelle and other political observers. Wright playfully imagined that Weinberger could be beaten by someone opposed to all major development projects and the North Avenue bike lanes — an unlikely combo.
An additional electoral opportunity may arise if Weinberger botches the planned sale of Burlington Telecom. That drama will begin to unfold on June 1, when purchase bids are due. Alan Matson, a financial consultant who has sought to assemble a cooperative to buy and run BT, said last week he's "reasonably optimistic" his group will be able to offer a bid. The co-op option would likely find favor with a large subset of Burlingtonians, many of whom are determined to ensure that the utility remains at least partly under public control.
But Weinberger has not committed to facilitating that form of ownership, Matson pointed out. "He has done a good job of getting BT to the point where we should see resolution in 2017, but I also haven't seen anything from him on that issue," Matson said.
Asked about his plans for BT, Weinberger first noted that his administration succeeded in rescuing the telecom provider from collapse while "keeping the ability to direct the sale." He declined to specify a preferred outcome to the sale process but pledged to preserve "the original goals of BT." He did rule out a sale to Comcast or another conglomerate, saying, "We don't want to revert to a monopoly situation." Weinberger also predicted that the city will be able to recoup at least some of the $17 million the Kiss administration had pumped into the sinking city-owned enterprise.
If it weren't for that liability, BT today would look like a successful company, local analysts say. Knodell predicted that its positive bottom line and seemingly favorable prospects might result in "bids coming in far higher than people imagine." She too hopes to coax the mayor into embracing a partial public option. Referring to his initially risky endorsement of the downtown mall project, Knodell said, "I'm hoping we can tap into that Miro in regard to BT."
The fate of BT will surely influence how Weinberger is remembered as a mayor, but, given all he's done so far, it probably won't be what brings his city hall tenure to an end. Like the Queen City skyline, his legacy is going to be under construction for at least the next few years.