Outdoor Gear Exchange — In Vermont, where "casual" is clearly synonymous with "active," it's no wonder OGE's outdoor apparel has become an everyday go-to for so many. Get your puffy jackets and vests here, and your dresses, skirts and skivvies, too.
Other Finalists (Inside Chittenden County)
ECCO
Stella Mae
Sweet Lady Jane
Tangerine
---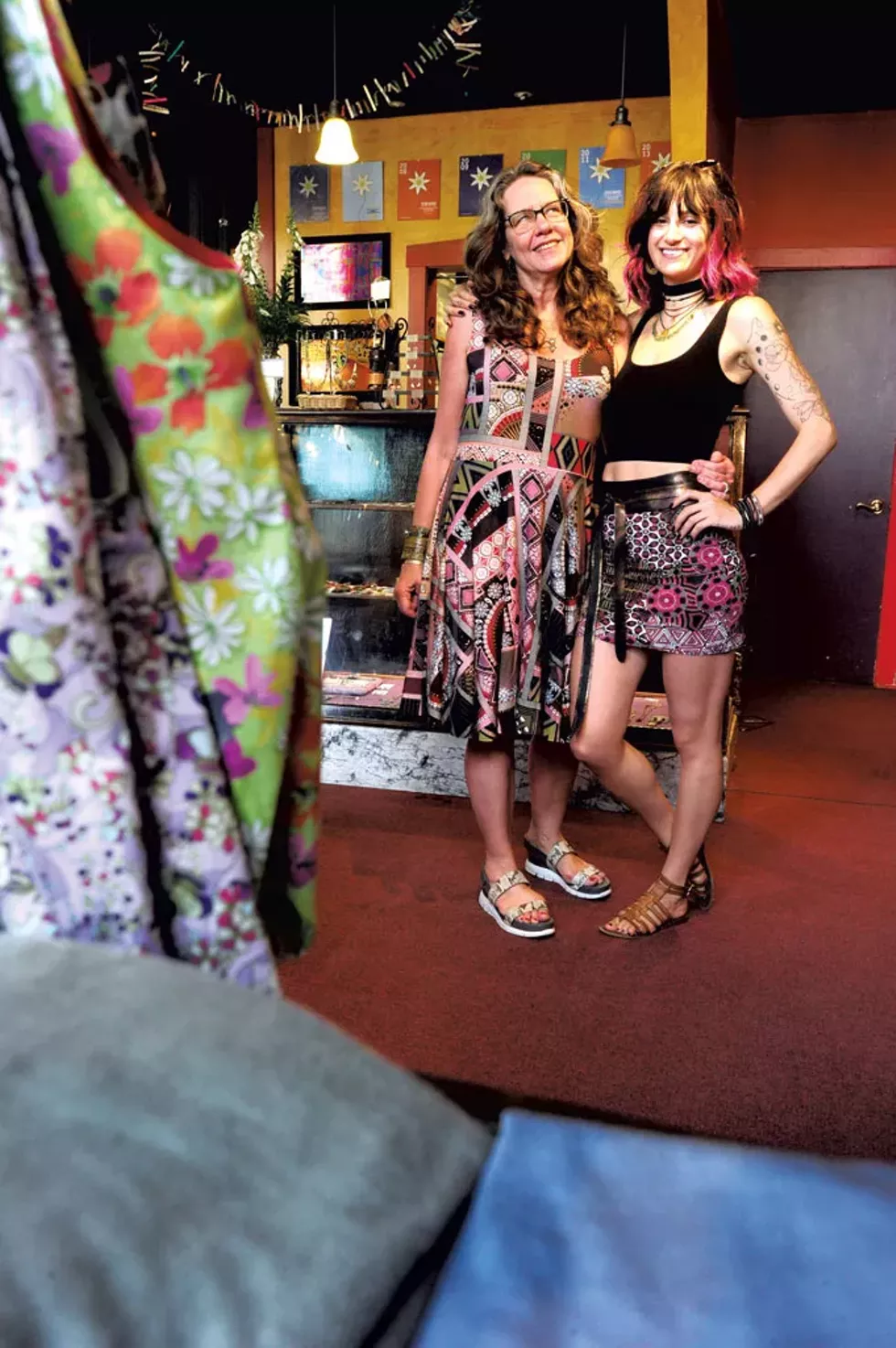 Salaam Boutique — When it comes to comfort, Salaam has you covered — literally. Founder and designer Andrea Miksic works out of a converted barn in Plainfield creating a wide array of clothing in stretchy, comfortable materials designed to work with a woman's body, not against it. Her go-with-the-flow fashions are easily explained: Miksic (pictured here with store manager Sarah Lesser) got her start designing for dancers. Her flagship store in Montpelier carries dresses, skirts and tops in more patterns than you could ever need. There's something for everyone, from geometric abstractions to swirling floral designs. Bonus points: The fabrics are suited to all kinds of activities, so no matter where the day takes you, you'll arrive in style.
Other Finalists (Outside Chittenden County)
Bailey Road
Billie Jean Vintage
Green Envy