A Single Pebble — This authentic Chinese restaurant cooks up a mean mock eel. Lunch every day except Sunday, when there's dim sum. Dinner nightly.
Other Finalists (Inside Chittenden County)
City Market/Onion River Co-op
Pingala Café & Eatery
Revolution Kitchen
Zabby & Elf's Stone Soup
---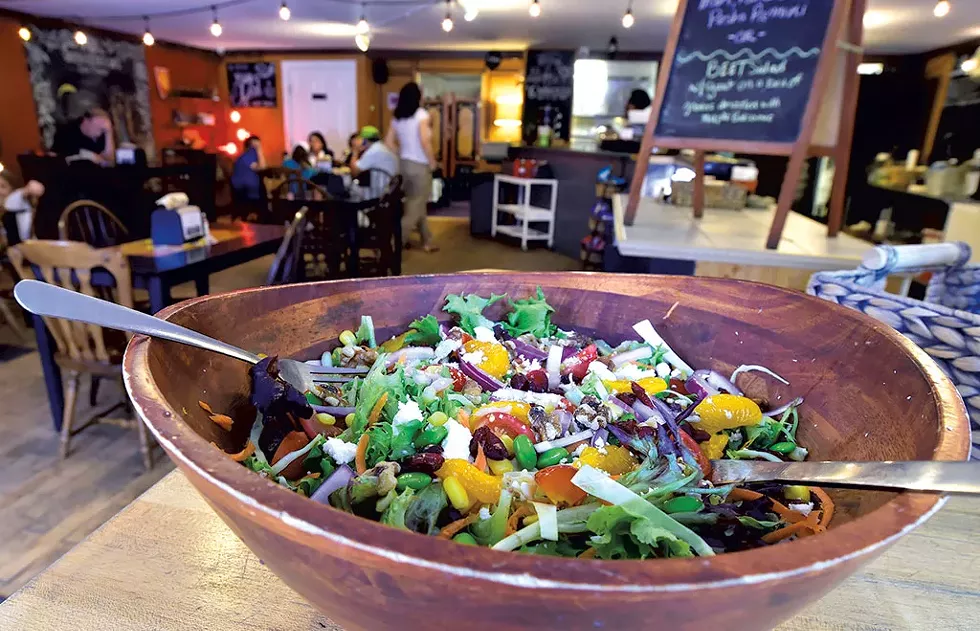 Green Goddess Café — First things first: Green Goddess Café is not a by-the-book vegetarian restaurant. Its menu offers breakfasts built around runny eggs and peppery maple bacon. And the Cuban sandwich, stacked with long-roasted pork and slabs of smoky ham, is a favorite at lunch. But Green Goddess' vegetarian fare is more than just an afterthought. Imagine fresh-baked, griddled toast oozing with pesto aioli, melty mozzarella, leafy greens and avocado — or a springy Asian salad heaped with crisp summer veggies and fresh edamame noodles. And with many items now packaged in grab-and-go format at the café's new takeout counter, Green Goddess is a winning choice for everyone.
Other Finalists (Outside Chittenden County)
Kismet
MINT Restaurant and Tea Lounge