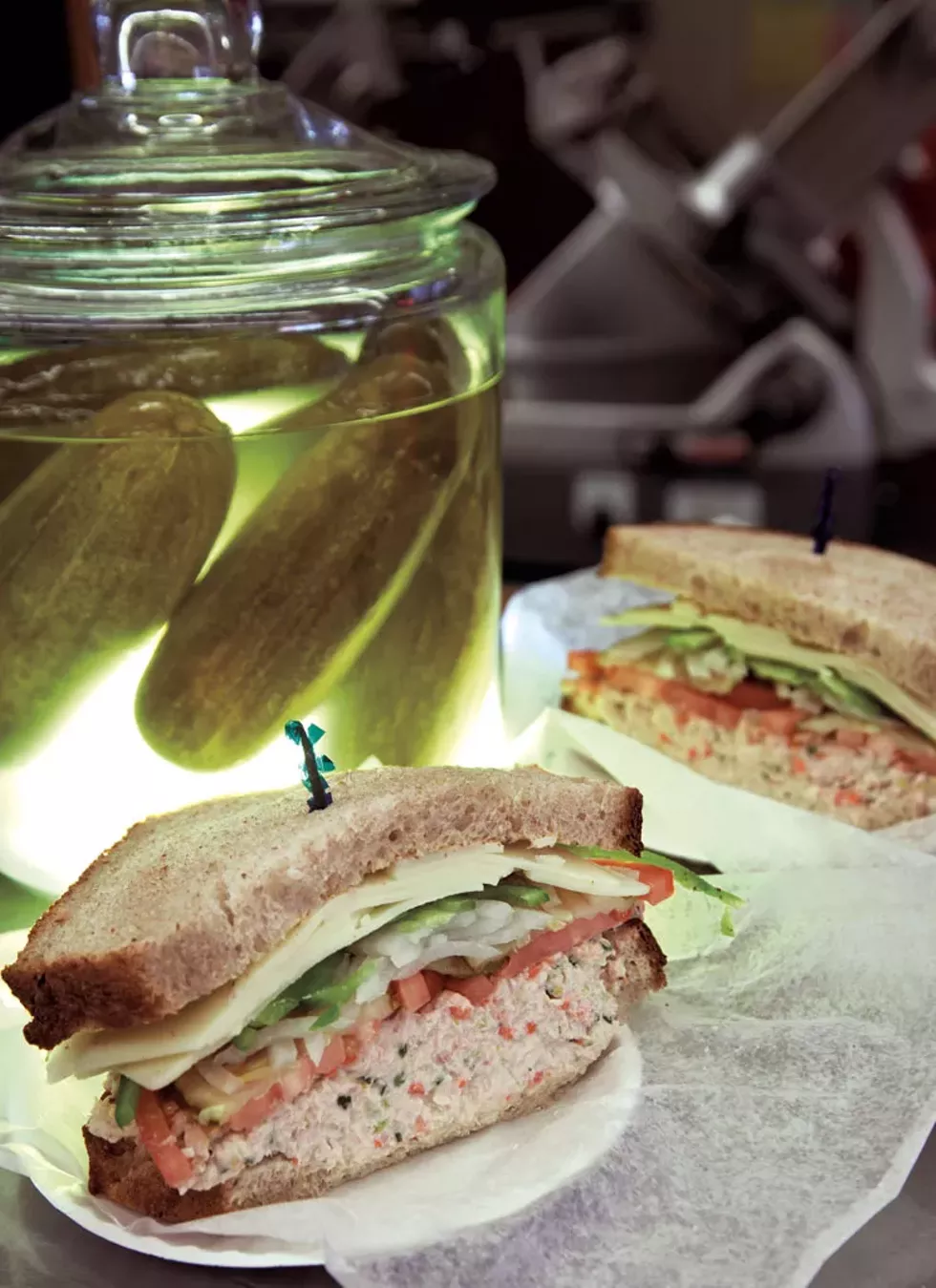 Since 1992, Essex Junction residents have spoken of the sandwiches at Martone's Market & Café in reverent tones, oohing and ahhing over the fresh, locally baked bread and the varied sides and spreads. But most of their adoration is directed at the sheer size of the things.
Meat is piled high at Martone's, almost to the stature of the famous sandwiches at Katz's Delicatessen in New York. Conservative eaters may find themselves bringing home half, or even three-quarters, of the Boar's Head slices and getting another meal out of it. Others dig right in.
Either way, it's worth ordering a whole sandwich, which costs just $1.50 more than a half portion and can feed a family.
At Martone's, the truth is between two slices of bread, whether you choose warm, homemade meatloaf; the Vermonter with maple ham and turkey, honey mustard and cheddar; or plain old liverwurst.
Other Finalists (Inside Chittenden County)
Four Corners of the Earth
Misery Loves Co.
Red Onion Café
Stacks Sandwiches