Everybody thinks their dog/cat/bird/snake etc. is the cutest. And of course they're all absolutely right. But when Seven Days readers judge their photos, someone just has to emerge at the head of the pack. In this year's pet-photo contest, we received hundreds of entries, and voters weighed in via Facebook and online balloting platform Second Street Media.
It's true, all of our fuzzy, furry or feathered buddies are awesome — as best friends always are. But the following photographs took the cake — kibble? — this year. Along with the glory of appearing in Seven Days, each winner will receive a $50 gift certificate to Play Dog Play of Burlington. Critters, we see more toys and treats in your future.
Doggone Adorable: Big Freedia
Owner: Felix Wai, Burlington
Big Freedia, named after the rapper from New Orleans, is just 10 months old. She's a rescue, says Felix, "so they know she is pit bull (mom) and believe that her dad is a French bulldog." The co-owner of ArtsRiot in Burlington, Felix says Big Freedia is the venue's mascot, "and I wanted her to win something for her efforts of being cute. And to start her career as a minor Burlington celebrity. Ha! Plus, I love the little pup."
Purrfect Poser: Figs
Owner: Erika Boyce, South Burlington
Figs is a 6-year-old barn cat who "doesn't like to be left out of anything when Shaun (my husband) and I are playing board games." Adds Erika, "She'll often sit at the table and watch, but this time she was, like 'No way, it's my turn to play!'"
Silly Siblings: Charlie and Jace Stevenson
Owner/mother: Karin Stevenson, Essex Junction
Short-haired Siamese-tabby mix Charlie, who's turning 1 in August, allegedly helped Jace, 8, "read more by snuggling up to him as he was reading out loud," says mom Karin. "We also thought it was such a good picture of Charlie — he is very camera shy normally!"
Wild Card: Mr. Prickles
Owner: Aimee Viens, Burlington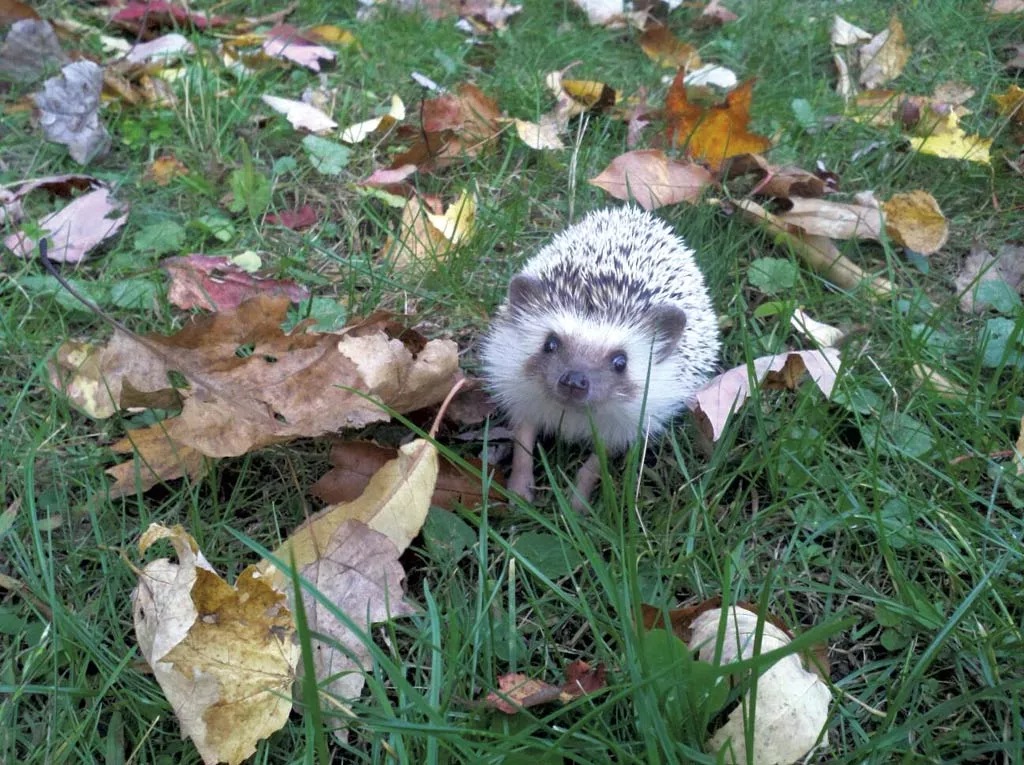 The aptly named Mr. Prickles is a 1-year-old African pygmy hedgehog. Aimee captured this shot because, she writes, "This was the first time he smiled, and his first time playing outside." That was enough for our voters!
Best Dressed: Mason
Owner: Susan Bondaryk, Essex Junction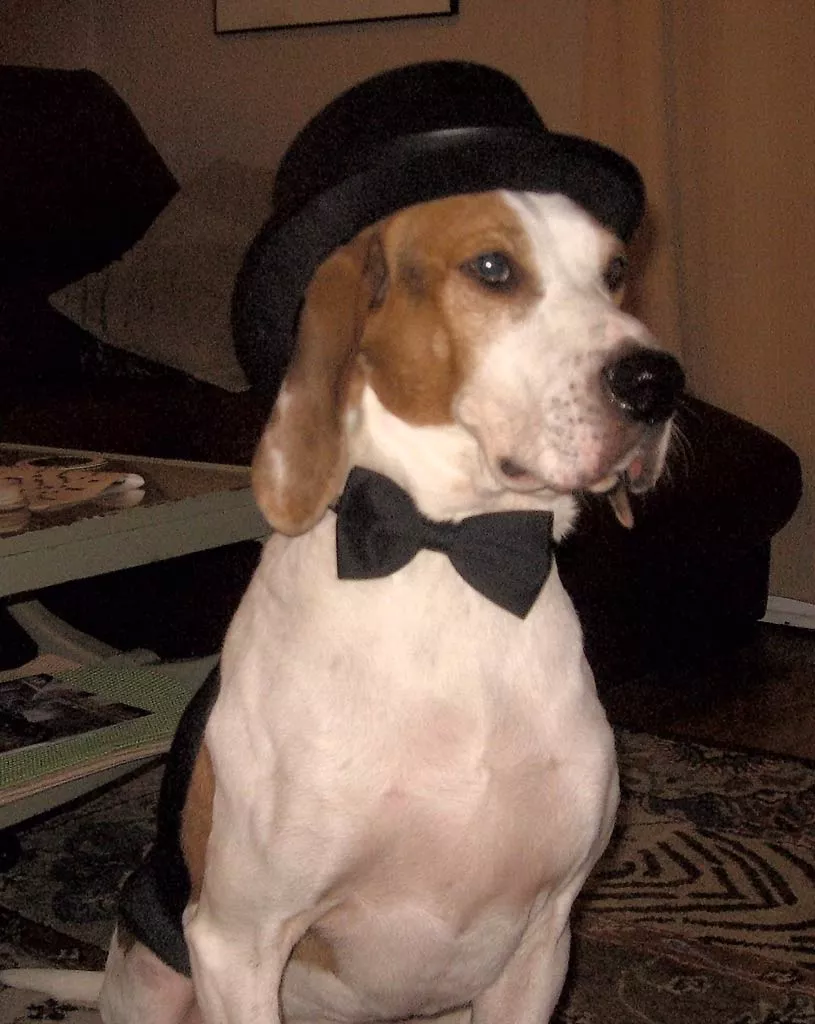 In this pic from 2013, 5-year-old Walker hound Mason is celebrating Halloween. But he didn't always look so classy, writes owner Susan. "In fact, the summer day Mason found his owners, he was hurt and dehydrated — lost in the Maine woods for an unknown amount of time," she says, adding that the dog might have been owned by bear hunters — "a popular use for Walker hounds in that area."
After searching for those owners for a month, Susan and her partner decided to make Mason a part of their family and take him to their new home in the Green Mountain State. "Now," Susan says, "Mason enjoys a quiet, distinguished life in Vermont, occasionally chasing a squirrel and always in search of a long belly rub."
Lady & the Tramp: Zoro and Olive
Owner: Ryan McLaren, Burlington
Zoro, a Lab mix, and Olive, a pit bull mix, grew up together as "campaign dogs." "Olive was 1 when I adopted the 10-week-old Zoro, and from then on they spent 70-plus hours a week together in our campaign headquarters with Olive's mom [Ari Wengroff] and me," writes Ryan, who was field director for the Vermont Democratic Party in 2012.
"Olive taught Zoro how to play with big dogs, when to leave a bone alone and even how to escape from the office. They were BFFs, as you can see in this picture of them taking a break from nosing the tennis ball back and forth to each other."
Ryan also shares that, during one terrifying thunderstorm, "Olive found Zoro hiding under our bed and laid with him until it was all over." Sadly, Olive left this world in May. "We were all devastated," Ryan says. "But I like to remember her as she is in this pic: happy, so playful and Zoro's best friend."