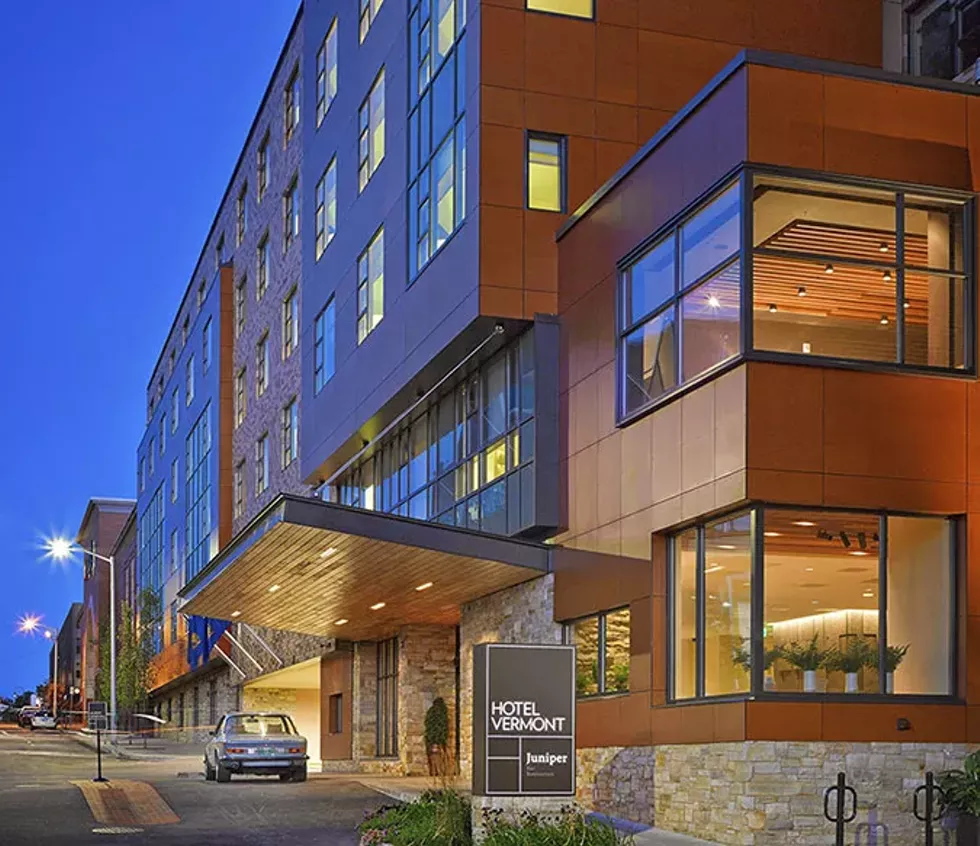 Hotel Vermont — Whether you're far from home or sneaking a staycation, you'll sleep easy at Burlington's independent downtown hotel. With sophisticated rooms, farm-to-table restaurants and a stunning outdoor terrace, it's been named one of the top 25 hotels in the United States by Condé Nast Traveler.
Other Finalists (Inside Chittenden County)
Burlington Hilton
The Essex Resort & Spa
Hampton Inn by Hilton
The Inn at Shelburne Farms
---
Trapp Family Lodge — After touring the U.S. as the Trapp Family Singers, the storied von Trapp clan settled in Stowe and later welcomed visitors to stay at their picturesque Alpine lodge. There, they offer guests more than just a few of their favorite things, from upscale amenities to mountain vistas.
Other Finalists (Outside Chittenden County)
Jay Peak Resort
Stowe Mountain Resort