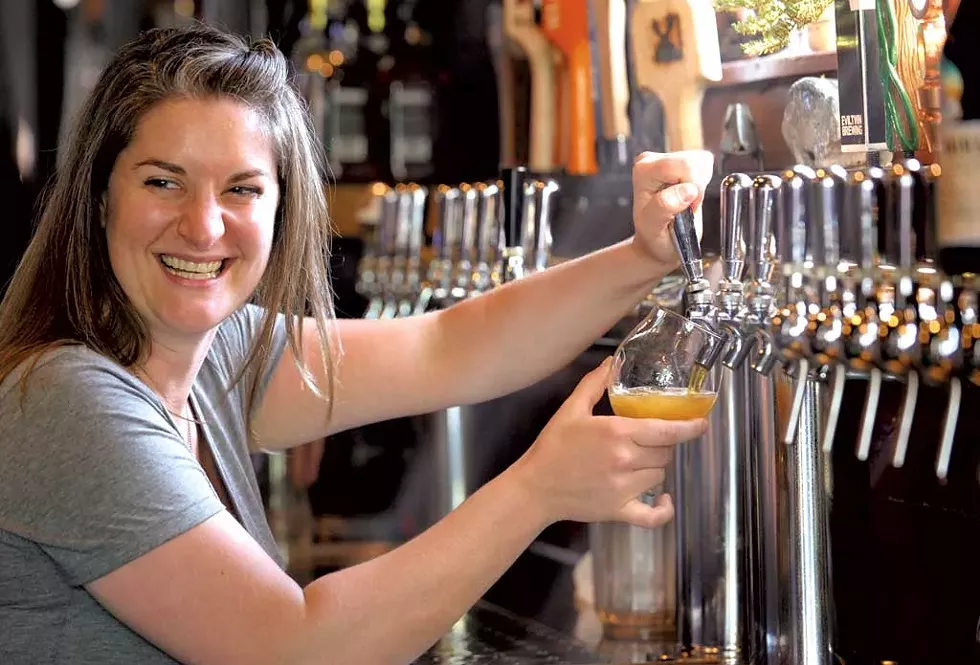 Prohibition Pig — Waterbury's Prohibition Pig is renowned for its meats: tender, smoky barbecue melding the best of Southern tradition and Vermont ingredients. But it's also respected for its draught list, which brings beers aplenty — two dozen on any given night — with suds from super-exclusive, world-class breweries such as Burlington's Zero Gravity Craft Brewery, Greensboro's Hill Farmstead Brewery and Waterbury's the Alchemist.
In 2013, owner Chad Rich and brewer Nate Johnson decided to take a crack at making their own beer. Their flagship brew, Prohibition Pig Pale Ale, started selling faster than they could make it. Now they're making everything from low-ABV session ales to a powerful double IPA, a red ale with kombucha, and several others.
And there's a lot more on the way. With construction underway that will expand the building, Pro Pig's brew operation will grow significantly, making way for new beers and more of them.
Other Finalists (Outside Chittenden County)
Three Penny Taproom
The Reservoir
---
The Farmhouse Tap & Grill — This award-winning gastropub isn't known just for its locavore burgers and creative comfort food. The Tap Room, Parlor and seasonal outdoor Beer Garden offer a host of rare and coveted brews from Vermont and beyond.
Other Finalists (Inside Chittenden County)
American Flatbread — Burlington Hearth
The Mule Bar
Vermont Pub & Brewery
Vermont Tap House