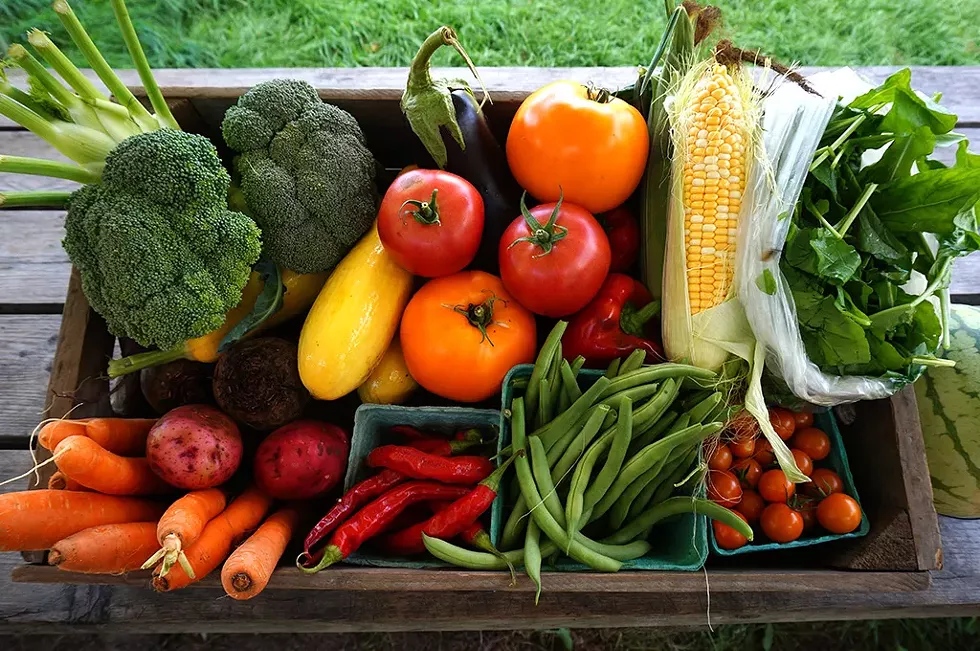 Courtesy of Intervale Community Farm
Intervale Community Farm CSA
Intervale Community Farm — CSA stands for "Community Supported Awesome," right? If you're talking about the Intervale Community Farm's CSA, it sure does. The oldest and largest farm in Burlington's Intervale has been filling the produce drawers of its member-owners for 30 years. With shares available in both winter and summer — and three summer share sizes to fit a variety of households, diets and budgets — this CSA supplies fresh, local, certified-organic produce 12 months of the year. Pickup nights on the farm provide a great excuse to hang out in one of Burlington's most beautiful locales and lean into the "community" part of CSA. You'll even have a chance to get your hands dirty: Crops such as berries, cherry tomatoes, herbs and cut flowers are pick-your-own during the high summer months. Hot tip: Sign up early, because shares usually sell out.
Other Finalists
Full Moon Farm
Jericho Settlers Farm
Paul Mazza Fresh Fruit & Vegetables
Pete's Greens