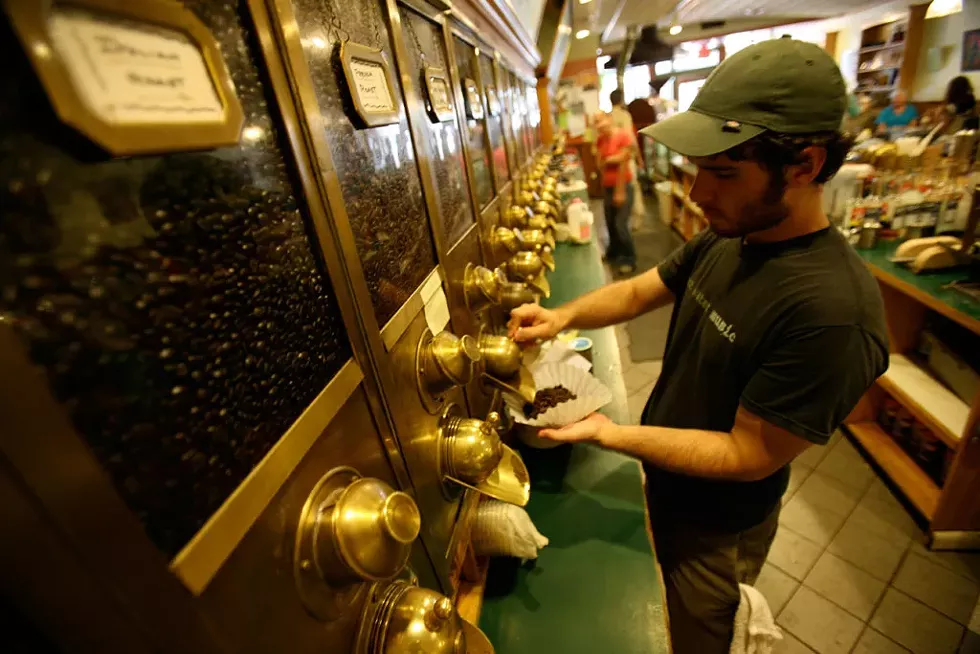 Uncommon Grounds Coffee and Tea — The in-house roasting, speedy service and seasonal outdoor seating make this a fave on the Church Street Marketplace. So do the organic and exotic teas, chai lattes made from scratch, and various baked goods. Always local art on the walls.
Other Finalists (Inside Chittenden County)
Maglianero
Muddy Waters
Speeder & Earl's Coffee Roastery
Starbucks Coffee
Capitol Grounds Café — In addition to coffee drinks and tea, this roaster-café serves healthy soups, sandwiches and pastries. Local art hangs on the walls. Take home beans in a bag — such as the high-test Italian roast, used in Bob's Senate Blend.
Other Finalists (Outside Chittenden County)
Birchgrove Baking
Black Cap Coffee Roasters