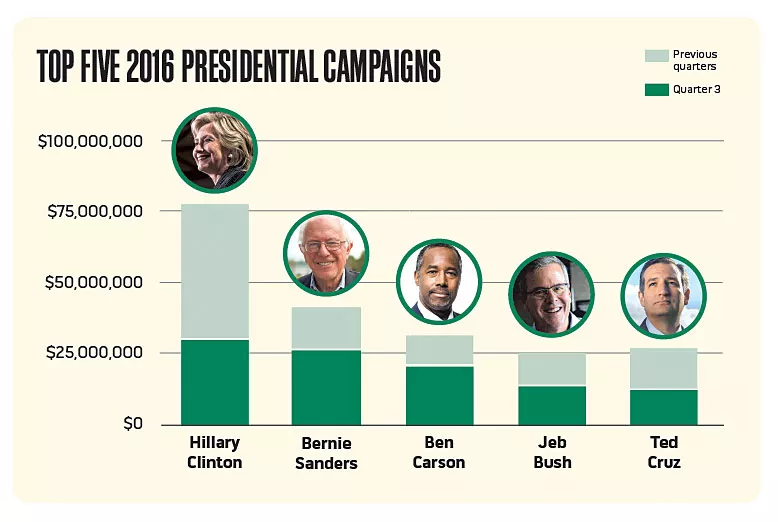 As he seeks the Democratic nomination for president, Sen. Bernie Sanders (I-Vt.) has an ally in Choctaw, Okla. Bill Haivala is an 82-year-old retired electronics technician.
"I like to find people that basically support, if you call it, a progressive or socialist agenda," Haivala told Seven Days. "Bernie Sanders is talking about how America should look like Scandinavian countries. That rings a bell with me."
In July, Haivala found Sanders' campaign website and made a donation: $250. That's chickenfeed in a political contest. But democratic socialist Sanders is getting enough of it — from letter carriers, artists, accountants, librarians — to make a towering pile.
Sanders' latest Federal Election Commission filing, released last Thursday, shows that his campaign raised $26.2 million in the three months leading up to September 30. Since he joined the race, roughly 650,000 people have donated to his campaign — and just 270 of them have given the legal limit of $2,700.
Seven Days sliced and diced the data. The campaign collects zip code and employer info from most donors.
Here's a by-the-numbers look at who's giving to Sanders — and how the campaign is spending its money. Data are from the quarter that ended September 30, except where noted.
Ka-ching!
Largest Campaign Spending Recipients
| Company | State | Amount Paid | Category |
| --- | --- | --- | --- |
| Tigereye Promotions | OH | $2,535,987 | Campaign merchandise |
| Revolution Messaging | DC | $2,532,347 | Digital consulting; ad buy |
| DemSign | TX | $668,377 | Campaign merchandise |
| ActBlue Technical Services | MA | $659,427 | Donation processing |
| Five Maples | VT | $476,084 | Fundraising/direct mail |
| People's United Bank | CT | $376,907 | Payroll taxes; bank fees |
| New Hampshire Democratic Party | NH | $140,500 | Voter lists; party contribution; event tickets |
| First Step Print Shop | VT | $124,445 | Printing |
| Stripe | CA | $86,532 | Video production |
| Devine Mulvey Longabaugh | DC | $86,532 | Video production |
The Rapid Growth of Bernie's Campaign Payroll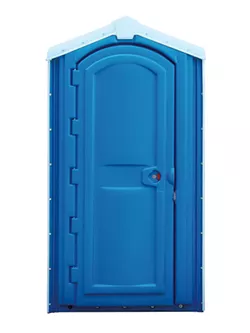 Notable Expenses
Tickets to the Iowa State Fair — $400
J's Oyster Bar, Portland, Maine — $316.30
Uber — $615.89
Booth rental at Cedar Valley Pridefest in Iowa — $400
Voter list from South Carolina Democratic Party — $75,000
Portable toilet rental from AR-JON Portable Toilets & Vienna Septic Tank Service — $402.80
Foldingchairs4less.com — $761.86