The venerable Ben & Jerry's - the super-premium ice-cream company which alone is responsible for a 2.5% weight gain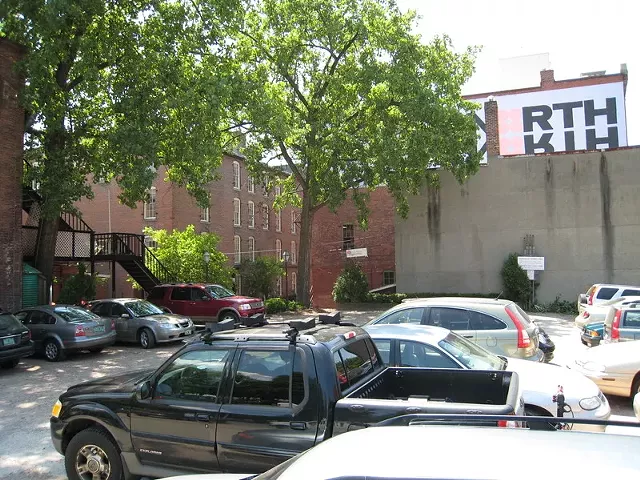 among American consumers in the last couple decades - opened for business in 1978 on the site of an old gas station located on the corner of College & St. Paul Street in downtown Burlington, Vermont.
In 1988, in celebration of their 10th anniversary, a plaque was embedded into the sidewalk of the famous corner.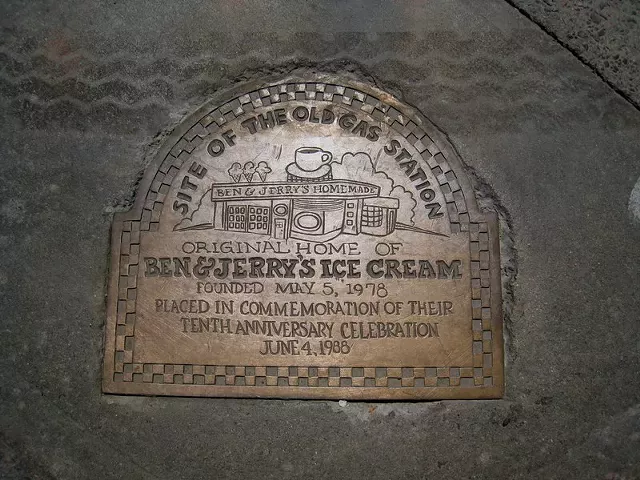 I take tourists to see this all the time; it's like our own Shroud of Turin. They also made up thousands of T-shirts imprinted, "BE 10 AGAIN."
I arrived in B-town in 1979, one year after the opening of Ben & Jerry's. They had made it through their first winter (no walk in the park for a Vermont ice cream store), and already had begun to garner the reputation that would slowly lead to success on the national stage: Delicious ice cream with wild toppings combined with the good-time vibe of a couple of jolly ex-hippies. (Well, maybe not even "ex.")
Early on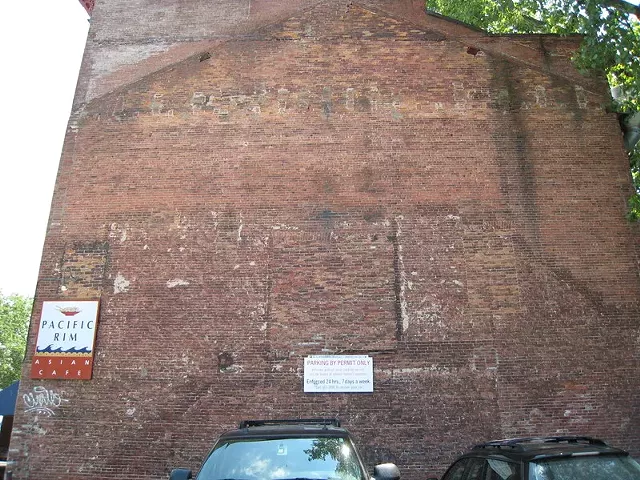 , they began showing movies against the looming brick wall on the side of their property. If I remember correctly, they would hang a huge white sheet for better projection. Many a night I spent slurping a cone and watching a flick under the stars.
In the summer of 1980, my friend, the lawyer David Watts, invited me to be a member of the Ben & Jerry's-sponsored volleyball team in the Burlington Parks & Recreation League. We ultimately won the tournament and arrived triumphantly, trophy in hand, at the store. Ben said, "Boys - you done good. Anything you want, it's on the house!"
You've never seen a pack of grown men revert so quickly to their boyhood selves. All of us over-ordered sundaes, shakes, sodas, cones - you name it. It's extra-tasty when it's free.
For one of their many celebrations - this one might have been the Mother's Day free cone day - Ben & Jerry (the actual men, not the company) would stage an elaborate act in front of the store. First, Jerry would come out and explain that we would be treated to a rare visit from a "mystic from the east." This learned sage, according to Jerry, had studied the esoteric yogic arts, or something like that, and would now demonstrate his spiritual powers. After about five minutes of stuff like this, Jerry would announce, "Presenting - ladies, gentlemen and kids - Benhini ben Coheni!"
A sound system would blast "Rubberband Man" by the Spinners, and out would come Ben Cohen, barefoot, draped in layers of white sheets, a turban upon his head. There followed another round of "explanation" from Jerry, until finally Benhini would lay supine upon a wooden bench, undraping to expose his prodigious stomach. Jerry would then balance a cinder block upon said stomach. Another five minutes of explanation, warnings, etc. The coup de grace would be Jerry hoisting a sledgehammer into the air, coming down on the cinder block, cracking it to pieces. "Rubberband Man" blasting, the crowd going nuts, Benhini ben Coheni would slowly exit the premises, his hands up in "Namaste" to everyone.
Three more cool things about B & J:
My friend, Arnie Carbone, worked in flavor development at the company, and his office was visible to the factory tour-goers up above in the catwalk. Whenever a group passed above him, he held up a sign which read, "It's a tough job, but somebody's got to do it!"
Once when I drove a family of tourists to the factory, I wandered around the back and found a "flavor graveyard." Each of the retired flavors had its own gravestone, like "White Russian."
How could you not love an ice cream company that names a flavor, ""Chubby Hubby?"