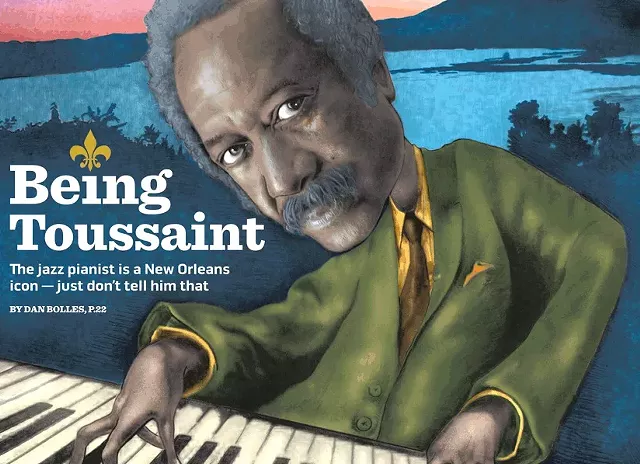 Originally published June 2, 2010.
For all his accomplishments, for all his greatness — and, make no mistake, he is great — Allen Toussaint is astoundingly, almost maddeningly modest. He will tell you he is far more comfortable being the man behind the scenes than the star of the show. In fact, were it up to him, he might never venture outside the Crescent City. Nonetheless, this Saturday he'll be in Burlington to perform as part of the 2010 Discover Jazz Festival.
"If left to my own devices," Toussaint says in a recent phone conversation, "I leave New Orleans only when I have to."
Of course, not long ago, he and many others did have to. Hurricane Katrina chased Toussaint from Louisiana in 2005. Incredibly, he says he views the storm that destroyed both his home and studio as "more of a blessing than a curse" and cites the outpouring of goodwill and renewed attention on the city following the devastation.
Allen Toussaint died on November 10, 2015. This year's Burlington Discover Jazz Festival includes a brunch-time tribute to Toussaint, called Through the Alley, on Sunday, June 12, 12:30 p.m., at American Flatbread Burlington Hearth.