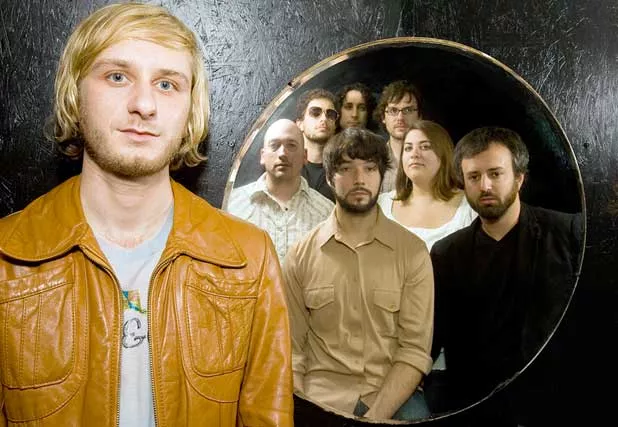 When you think of Jennifer Hartswick, "alt-country" probably isn't the first thing that jumps to mind. But the Vermont native and currently Chicago-based jazz diva is full of surprises — as anyone who has ever caught her dynamic live show probably already knows. This week, she makes a homecoming with Van Ghost, a new group that's a little bit country, a little bit rock 'n' roll, and not an ounce jazz.
Seven Days recently caught up with Hartswick by phone in Chicago, in advance of Van Ghost's Burlington performance.
SEVEN DAYS: How did you come to be involved with Van Ghost?
JENNIFER HARTSWICK: Well, it's Mike Berg's project. He's a promoter here in Chicago. And he was actually the first person to ever bring my band through Chicago. So we've known each other for about … God, what year is it? I want to say five years. And when I moved out here, he just became a really good friend of mine. So he was starting this project and wanted to know if I wanted to be part of it. He played me some stuff and I thought, Sure. Why not?
SD: This seems like a bit of a departure from what most of us think of when we think of you. What was it about the music that attracted you?
JH: I think exactly that. It was something I've never done before. I listen to all kinds of music and I feel like sometimes I get pigeonholed into a certain kind of performance or music. But I actually enjoy lots of kinds of music that I don't ever get to play. So it was an opportunity for me to branch out and sing that kind of music. You know, Wilco is one of my favorite bands, and I certainly never get to play anything like that or sing anything like that. So I thought it would be a cool opportunity.
SD: You do a lot of playing with other people. But it seems lately you've been doing more of your own thing. It must be kind of nice to take a little bit of a backseat.
JH: I'm always happy to do that with people I enjoy playing with. My love will always lie with leading a band. But it's certainly a nice break from that to kind of "co-do" things, you know? Singing-wise, it's very equal. Mike and I are always singing at the same time. It's a very sort of guy-girl harmony kind of thing. But it's always nice to be involved in somebody else's project. It takes a little of the pressure off.
SD: There are some other familiar faces in the band, at least occasionally, such as Nick Cassarino. Will he be playing the Burlington show?
JH: He will be. He's on this tour to the East Coast. We're really excited about that. It's like all my worlds are colliding! And I couldn't be happier about that.
SD: So what are you up to beyond Van Ghost?
JH: My band and I — and you never really know what my band is gonna be — we just finished about two-thirds of a brand-new record here in Chicago. I'm super psyched about that. And we'll finish that up in the next couple of months and release that, and hopefully do a bunch of touring. It's a really great band. I'm really excited about it.
SD: I can tell. What can we expect on the new album?
JH: I think people are used to hearing me with a giant band, like an 11-piece band with a huge horn section. And it's interesting, as I sort of get older … I don't mean that I'm old … mature … I've begun to write differently, and more quality than quantity. So it's really about finding that deep groove with four or five of us, rather than the extravagance of a giant horn section, which is all good. We've sort of tamed it down a little bit and really found the core of it. It's more like a soul/R&B record than anything.
SD: A more intimate Jen Hartswick.
JH: Yeah. It's deeper than anything I've done. It's beautiful music.