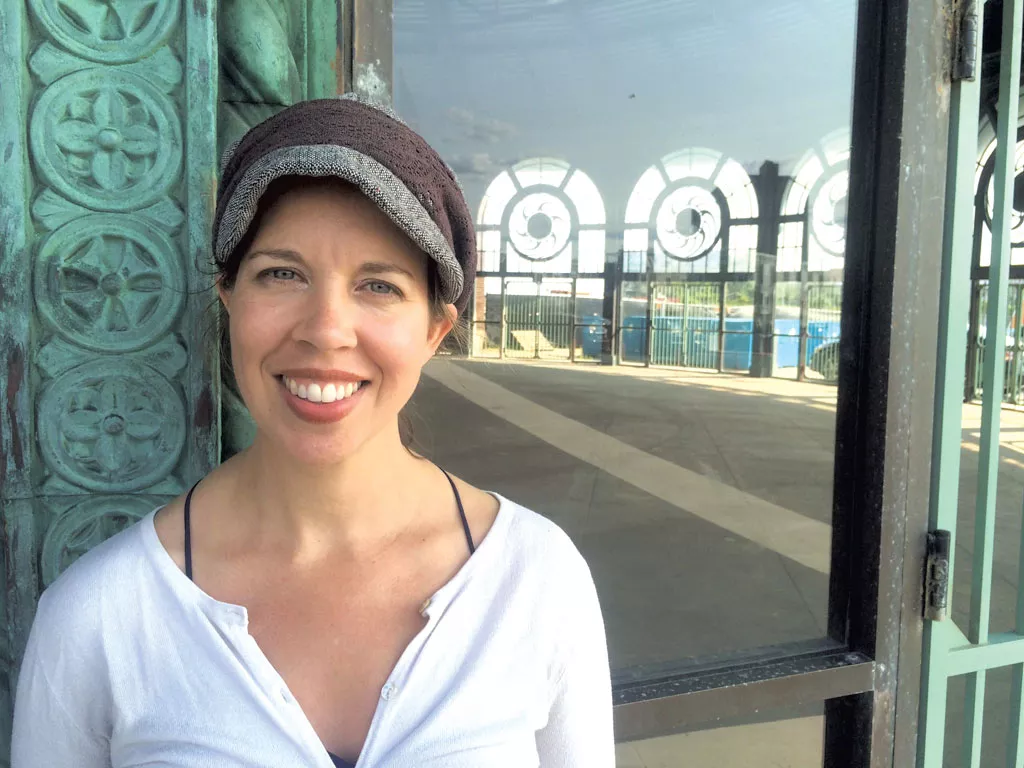 courtesy of Burlington City Arts
Laura Blereau
Artists are really asking for it. Critical appraisal of their work, that is. So says BCA Center curator DJ Hellerman, whose job often takes him to artists' studios around the state. "People ask, 'How do I get people to write about my work? How do I talk to a gallerist? How do I get my work critiqued?'" he says. "My response was always 'I don't know.' Because no one is going to go out of Burlington unless you pay them."
Hellerman decided to address the matter. Last year, BCA launched a Visiting Critic program, which is "designed to connect Vermont artists with influential arts writers, institutional curators and commercial gallerists."
The premise is simple: BCA invites — and pays — those art-world movers and shakers to come to Vermont. Local artists fill out an online application, describing their work and why they'd benefit from a studio visit. BCA then matches artists and critics. When each critic arrives in Vermont, he or she gives a public lecture, and then spends one-on-one time with the selected artists.
Two critics will arrive in Burlington over the next two months. Laura Blereau, a curator, writer and director of bitforms gallery in New York City, will visit from August 19 to 21. The application deadline for a visit with her is this Friday, August 15.
Margot Norton, a curator with the New Museum of Contemporary Art in New York City, will visit from September 12 to 14. The deadline for a studio visit with her is Friday, August 29.
Hellerman hopes to make the Visiting Critic program a consistently scheduled and better-known BCA resource. But it needs sponsors, he says. "We can facilitate the administrative part, but we do need someone to support it. I also hope the pool gets bigger, so we can better match the interests of the critic with the talent of artists."