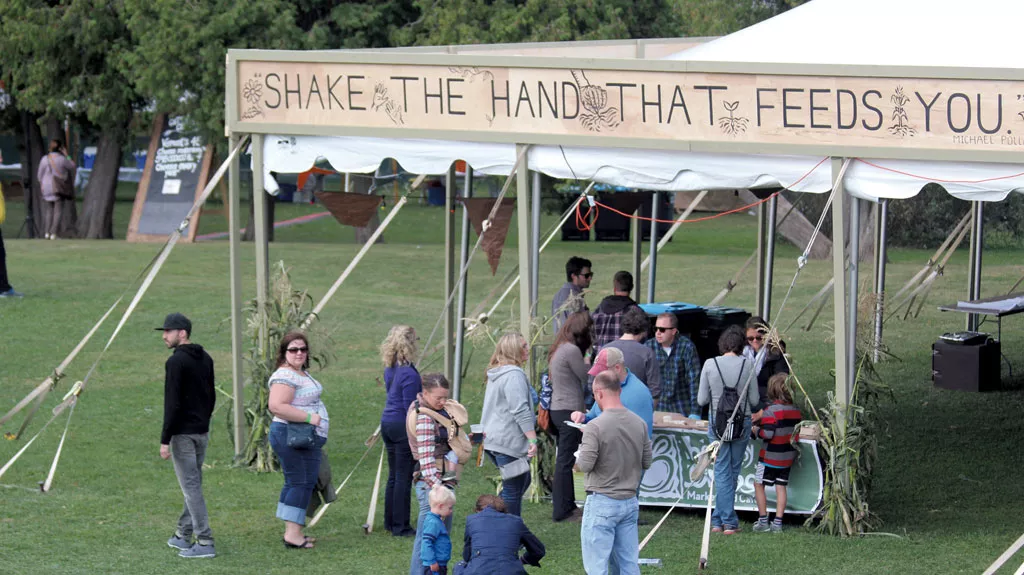 Courtesy Of Eat By Northeast
2014 Eat by Northeast
This weekend, Waterbury's annual Not Quite Independence Day summer festival will receive a meaty makeover. On Saturday and Sunday, June 27 and 28, Farr's Field will play host to the Green Mountain BBQ Championship, which, in addition to grilling and smoking competitions, will feature 'cue from eight regional smokers and several other vendors.
Also on the fest's schedule is live music from Tammy Fletcher, the Seth Yacovone Blues Trio and Grundlefunk, among others. Waterbury event planner Jeremy Garrett says he's wanted to throw a barbecue fest in Vermont for a while. When he heard Waterbury organizers wanted to rework the town's annual celebration, he saw an opening. "I kind of just figured, Why don't I do it here in my hometown?"
This September 19 and 20, locavore food fest Eat by Northeast will return to Burlington's Oakledge Park for a second season. The festival's Saturday-night Brewhaha beer tasting will also mark the official start of Vermont Beer Week. Organizer Benjy Adler says he hopes breweries will throw down with one-off special brews.
Other events include an ice cream social, a marathon cookout, a beer-and-chocolate tasting, and workshops and cooking demonstrations aimed at broadening the reach of local food beyond those who can afford $8-per-pound tomatoes.
"The goal of the festival as a whole," Adler says, "is to make local food more accessible and affordable for everyone. It's good for our community, our security, our environment and our economy."