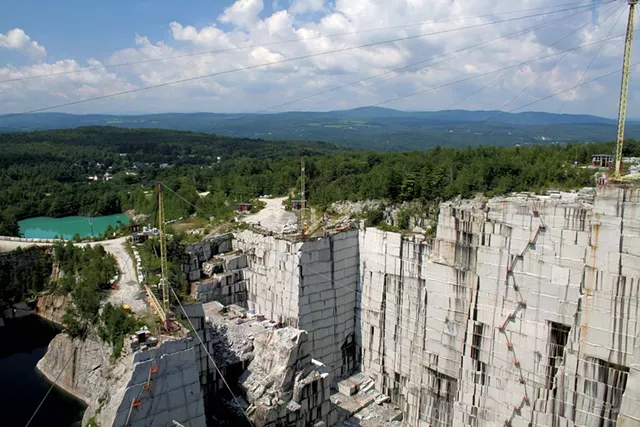 © Liz Van Steenburgh | dreamstime.com
Barre — not just quarries anymore
"Scary Barre" isn't so scary anymore.
The city built on granite has shed its mocking moniker for a new one: the nicest place in Vermont, according to Reader's Digest. Nicest as in most neighborly.
Rachel Nelson, who nominated the 10,000-person city, noted in her submission that the "craziest thing" about Barre is that "there's no road rage."
"My husband and I joke that everyone is so polite that there is no right of way here, because no one will take it," she wrote. "There's a very real, 'Oh no, after you,' attitude. It's trippy."
Not to mention volunteerism, free special events, musical gatherings and business owners who recently "held a drive to ensure prom dresses for young women."
In bestowing the honor, Reader's Digest editors highlighted the blue-collar town's compassionate efforts to help those struggling with opioid addiction. The write-up mentions the Rapid Access to Medication-Assisted Treatment program, which "has been running for a year and has a 90 percent success rate of people following through with treatment." As a local substance abuse treatment center looks for a new location, "neighborhoods all around town have offered to welcome the group.
"Ordinarily, folks are hesitant to have addiction recovery programs as neighbors, but not in Barre — not anymore," the editors continued.
Locals chimed in, too, commenting on the story on RD.com. One woman wrote about how she always runs into friendly faces and stops to chat.
"About time," another person wrote. "I love our city."
So does Gov. Phil Scott, a Barre native.
"Reading the comments about my birthplace — of neighbors helping neighbors in times of need and giving back to the community — makes me proud and nostalgic about the Barre I remember fondly," he said in an emailed statement.