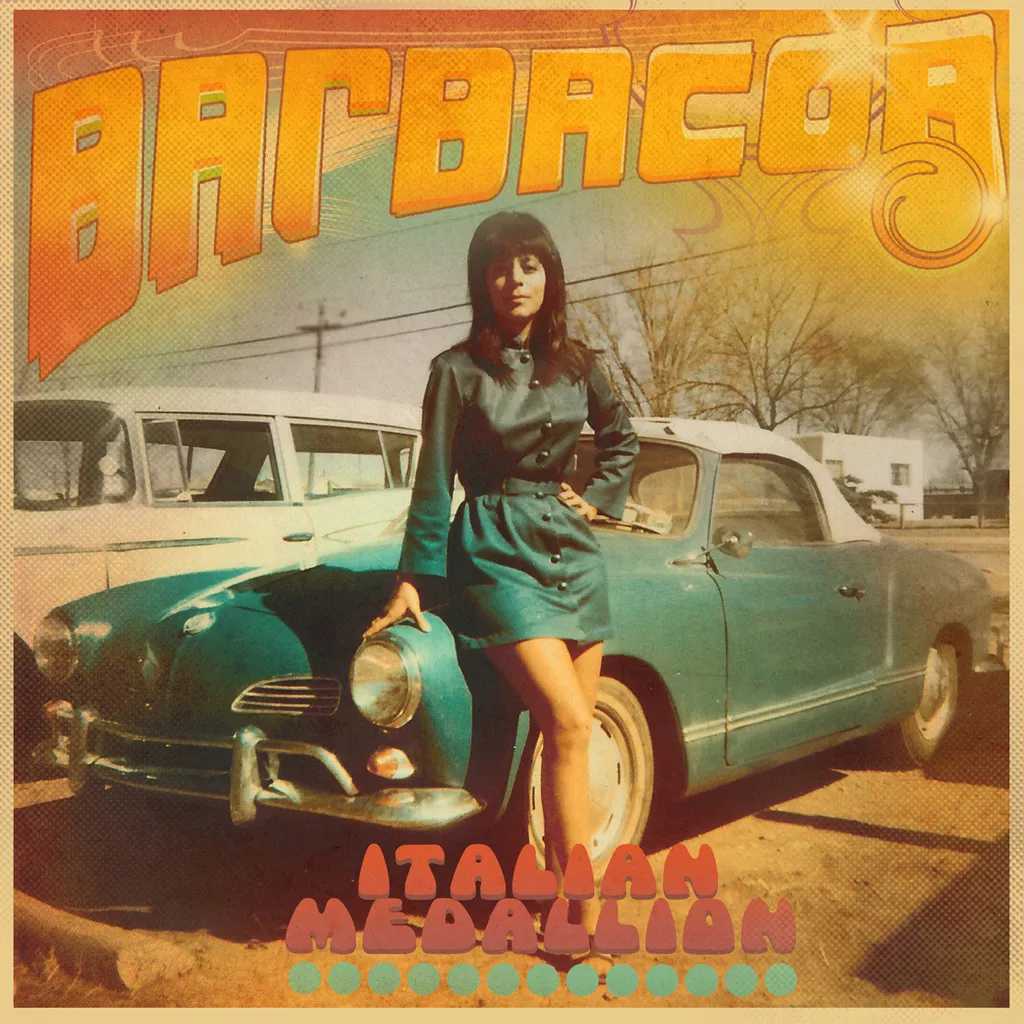 (Self-released, CD, digital download)
For reasons we can't quite explain, surf music has recently experienced a minor renaissance in Vermont. But long before local bands such as the High Breaks, the Concrete Rivals and the Tsunamibots began wading in those waters, Bill Mullins reigned as the local king of the surf guitar. His band, Barbacoa, has been shooting the curl in Burlington with a slick instrumental brand of self-described "surf noir" since the 1990s. As the band's latest record, Italian Medallion, proves, there's still no one who does surf rock better.
Though Italian Medallion is billed as a Barbacoa record, in truth, it's a Mullins solo project. Live, the band typically features the talents of drummer Jeremy Frederick, guitarist Lowell Thompson and bassist Kirk Flanagan. But for this record, Mullins handles everything himself, from the classic boom bat-bat surf backbeat to the rumbling low end to the buoyant rhythm guitar that floats his stinging lead licks. Each of the record's 15 tracks is a Mullins original, making the album the most comprehensive showcase of Mullins' prodigious talents to date — and that includes his excellent 2010 self-titled solo record. Simply put, ain't nobody plays guitar like Bill Mullins.
As referenced earlier, Barbacoa trade in a vein of surf rock they refer to as surf noir. Mullins surely takes cues from genre originator Dick Dale, as is evident in his immaculate technique. But his spooky compositional style is equally informed by the likes of spaghetti western composer Ennio Morricone and the campy spy and surf themes of 1960s TV shows "The Munsters" and "Batman." There is a retro feel to Mullins' work, but, refreshingly, it comes off not as ironic posturing but as capturing a timeless vision of cool.
Much as Mullins exhibits a certain stoicism when he performs live, his compositions exude a definitively chill reserve. Even as he tackles complex lead lines on cuts such as the dusky opener "Captain 20," the mod-ish title track and the revved-up "Tornado Head," there is an efficient, hypnotic cool to his playing that belies just how challenging this music is. Mullins makes it sound so damned easy, which is certainly isn't.
It's equally impressive how Mullins manages to synthesize and pay homage to his influences without ever sounding derivative. "Hoveround" nods to the spectral creep-out of the Marketts' "Out of Limits." "Surfers Curse" evokes 1990s-era Dale, minus the cheese. "Grackle Tree" recalls the bizarro punkabilly of the Cramps. But through it all, Mullins retains a singular voice, making each of his cuts unique and proving yet again that he is among the finest rock guitarists ever to call Vermont home.
Italian Medallion by Barbacoa is available at barbacoa.bandcamp.com.