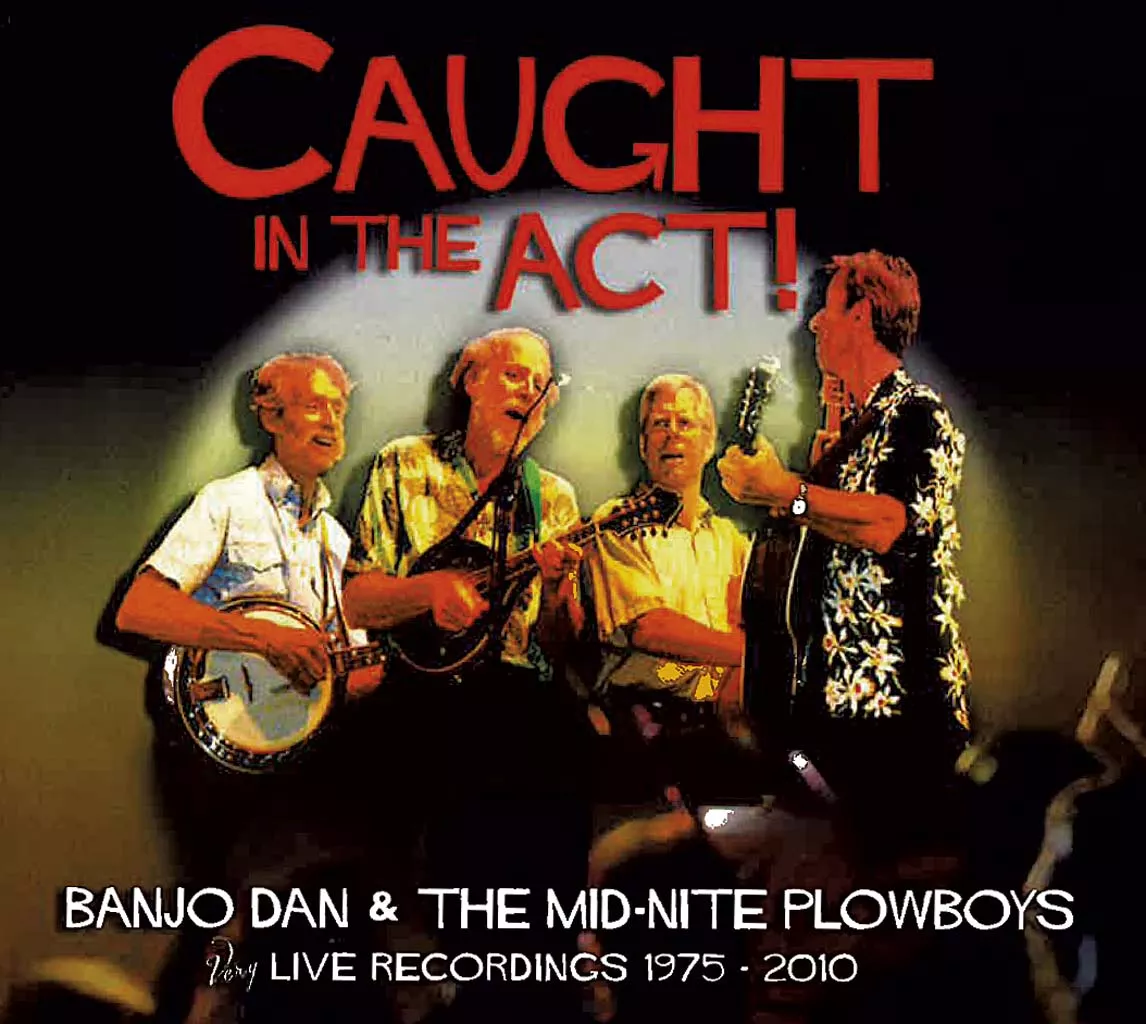 (Self-released, CD)
When Banjo Dan & the Mid-nite Plowboys called it quits in September 2012, they ended a 40-year career that likely ranks as the longest run of any band in Vermont history, bluegrass or otherwise. During that span, the Plowboys played all across the country, around the globe and at just about every club, Grange hall, band shell and town green in Vermont. They are regarded as the godfathers of Green Mountain bluegrass. And their 18 recordings — including various side projects and offshoots — make up a veritable encyclopedia of the genre's history in the state. But for those who don't have the time to sift through that voluminous canon, the band's recently released double album, Caught in the Act! Very Live Recordings 1975-2010, provides an efficient crash course. More than that, it's a wildly enjoyable career retrospective of a beloved musical institution that captures the players as they were best experienced: live.
As its title implies, the 33 "very live" tunes presented over two discs includes selections from concerts spanning the length of the Plowboys' illustrious career. Owing to the discrepancies in recording technologies over the past four decades, they vary in quality, from scratchy analog tapes to crystal-clear digital captures. They also have not been gussied up to cover for inevitable clams and flubs. Or, as "Banjo Dan" Lindner himself puts it in the album's liner notes, "You'll hear the occasional honker when some Plowboy reaches for an idea and just misses."
That fluctuation in sound fidelity, as well as the "occasional honker," lends the recording warm vitality. Whether rambling through traditional numbers, staples by the likes of Bill Monroe and Doc Watson, or grassed-up versions of pop songs — a Banjo Dan specialty and bankable crowd pleaser — it's hard not to get caught up in the band's amiable energy. The record's liveliness echoes the affinity the Plowboys have long had for each other and for their audiences — and their audiences for them. And there are some sublime performances throughout; potent reminders that not only were the Plowboys among the first to play bluegrass in Vermont, they were also among the very best.
Curiously, you won't find many Plowboy originals in the mix, which is a shame. But Lindner hints that more historical excavations could be in the offing. Following the band's farewell show, he mined some 40 live recordings to compile material for Caught in the Act! It seems impossible that treasure trove wouldn't contain a gem rendition of "I'll Take the Hills," "Snowfall," or any number of other Banjo Dan classics. So maybe a sequel is in order. Until then, Caught in the Act! is a must-have for bluegrass heads, local music-history buffs and Banjo Dan fans alike.
Caught in the Act! Very Live Recordings 1975-2010 by Banjo Dan & the Mid-nite Plowboys is available at banjodan.com.