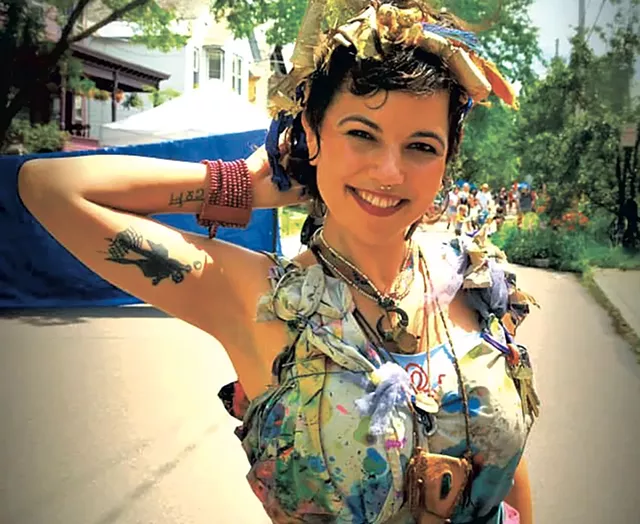 ["Too Soon: Could the Suicide of a Burlington Artist Have Been Prevented?" October 26]
The moment Serenity Bolt opened the door of her apartment, I was struck by how much she resembled her late sister Darshana, with the same swirls of luxurious dark hair and porcelain skin.
She beckoned me in, offered me a seat and poured two cups of fragrant tea. We talked for two hours that rainy October night about the suicide of her 31-year-old sister, a much-loved Burlington artist. In that conversation I realized that Serenity, 36, was looking out for her little sister — even in death.
It got me thinking about my own sister, Maura, my dearest friend and most reliable confidant. She is one year older, my "Irish twin" in a family of five children born in quick succession.
Today, we live several states apart, but I feel just as close to my sister as during our childhood, when we slept in matching Lanz nightgowns, our twin beds side by side in a room that looked out on a Minneapolis street arched by elms.
We competed, of course — for friends, clothes and time on our family's sole telephone. But more often, we were in harmony, literally, with her soprano and my second soprano voice echoing around the house, to the annoyance of our three brothers and the delight of our mother.
And although Maura is just a little bit older, she has long been the big sister to count on. I can't imagine losing such a cherished bond.
So it stirred me to see how Serenity was looking after Darshana by asking questions about Vermont's patchwork mental health care system, which she believes failed Darshana.
As Serenity talked, I realized how deep their friendship went: back to Darshana's first scrawled drawings and Christmases, grade school and college, young adulthood and joint adventures in far-flung places such as Peru. When Serenity gave birth to her first child in 2015, Darshana cut the umbilical cord. Now death had cut the cord between the sisters.
Or had it? No, I concluded. Serenity's apartment evoked Darshana in photographs and in her sketches and paintings. There was something else, too.
On the mantle sat a small, smooth stone — a very significant stone, Serenity explained. After Darshana's death, the Bolt family gathered on Cape Cod to cast some of her ashes in the ocean at sunset. The waves washed over Serenity's ankles and deposited the brown, sparkling stone at her feet. When Serenity reached for it, she saw that the stone was shaped like a heart.