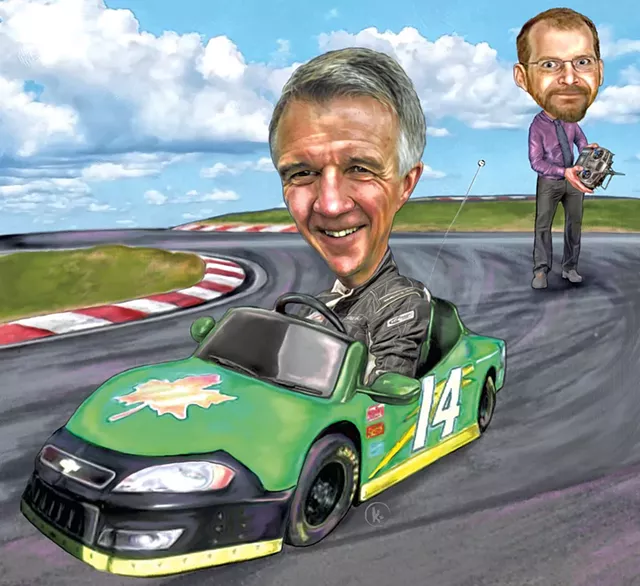 Covering politics in Vermont can be challenging because nobody wants to make enemies in such a small state. No matter how harsh legislators, lobbyists and administration officials may be in off-the-record conversations over double IPAs, few are willing to put their names to candid, unvarnished observations.
Actually, just one: Montpelier lobbyist Kevin Ellis. Which is why we quote him so frequently.
So when I set about chronicling the unusual relationship between Gov. Phil Scott and his chief of staff, Jason Gibbs, I wasn't optimistic I could get anyone to squawk. I knew that a communications professional as skilled as Gibbs would do everything he could to shape the narrative.
I decided to start from the outside and work my way in to those closest to Gibbs. That way, I figured, I could get at least some of my interviews done before the chief started circulating talking points.
It didn't take long before I heard from sources that Gibbs was on to me. In conversations with certain administration officials, I started noticing suspiciously similar observations about my subject: "The governor's staff work as a team," I was told, "and Jason is just the coach." Riiiight.
After a few weeks of reporting, I was running out of time and knew I needed to request an interview with the governor. Scott is highly accessible to reporters, and his spokesperson quickly made time for me to meet with him. I imagined that, when I showed up, the governor would be surrounded by staffers, and Gibbs would be looming over him with a cattle prod.
In fact, the gov's handlers took the opposite approach. When I arrived at the appointed location — an Agency of Transportation facility in Colchester — I found Scott sitting alone in an empty room. Whoever was staffing him that day had made himself or herself scarce.
The message was clear: Scott's running the show.
With that interview under my belt, there was only one person left on my list: Gibbs. From the VTrans parking lot, I emailed the chief: "Hi Jason, Any chance I could meet up with you for an interview on Monday? Thanks, Paul."
A few hours later, Gibbs responded.
"For sure. What's the topic?" he wrote. "Just kidding. What time works for you?"