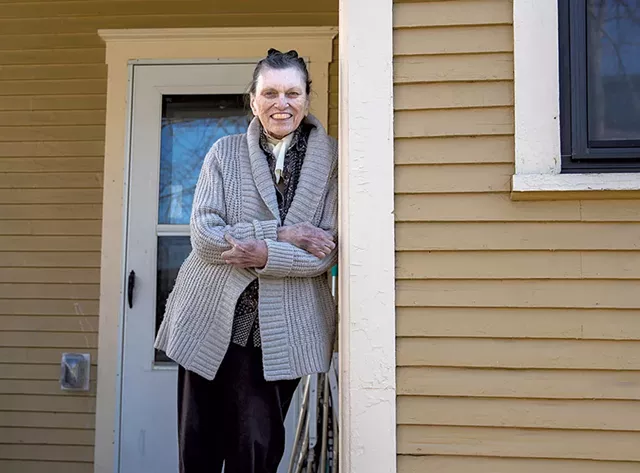 File: James Buck
Sharon Downes
This "backstory" is a part of a collection of articles that describes some of the obstacles that Seven Days reporters faced while pursuing Vermont news, events and people in 2020.

---
I'd never interviewed someone who couldn't speak, but that was the challenge before me when I wrote about a household of six people who had contracted the coronavirus.
The family matriarch, Sharon Downes, had lost her voice box to throat cancer and communicates by writing notes on paper; her roommate makes phone calls for her. But I needed to include Sharon's "voice" somehow, because the piece was to be composed of vignettes of each person's experience with the illness. Sharon's point of view was vital to telling the whole story.
When the 81-year-old, four-time cancer survivor caught COVID-19, her family worried. "Old persons don't usually beat it," Felix, one of Sharon's 5-year-old twin grandsons, told me. Her son, Keith, said his mom hadn't taken the pandemic seriously. If nothing else, I needed to give Sharon a chance to rebut her son's narrative.
Keith suggested that I email a list of questions and he'd send back her responses. But I wanted Sharon unfiltered. So we agreed to meet via Zoom. I'd ask questions, and she'd reply in writing.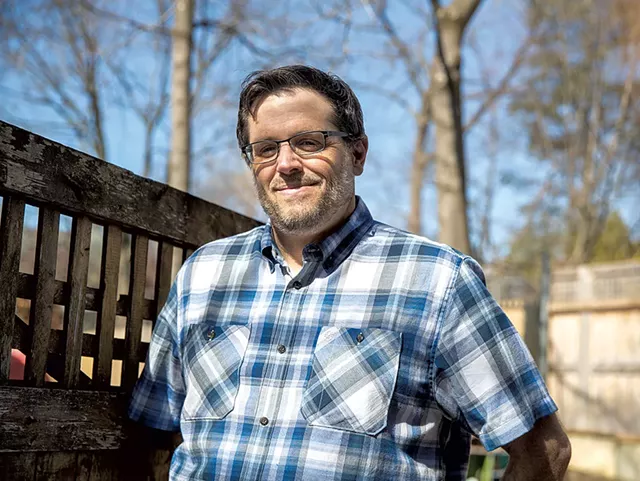 File: James Buck
Keith Downes
When we logged on, Sharon jotted her responses on a notepad, which she held up to the camera for me to read. Sharon's answers were terse, but her face was expressive.
When I asked her why Keith would say she hadn't been cautious, a smirk played across Sharon's lips as she put her pen to paper. "I don't know," she wrote. Asked about how she got to spend time with her grandkids once they were all sick, Sharon smiled and wrote, "Yes, love having the twins. We draw play games, etc."
File: James Buck
Kermit and Felix Downes
The interview lasted nearly 40 minutes. Sharon's reactions gave me the color I needed, details I would never have captured over email. There was only one awkward moment in the entire exchange, when I asked about Sharon's roommate, who had been hospitalized with the virus.
"Have you talked to him?" I asked, and immediately realized my mistake. Of course she hasn't spoken to him, you fool! I thought. The woman doesn't speak!
Sharon took my blunder in stride. She pointed to her throat, shook her head and smiled.