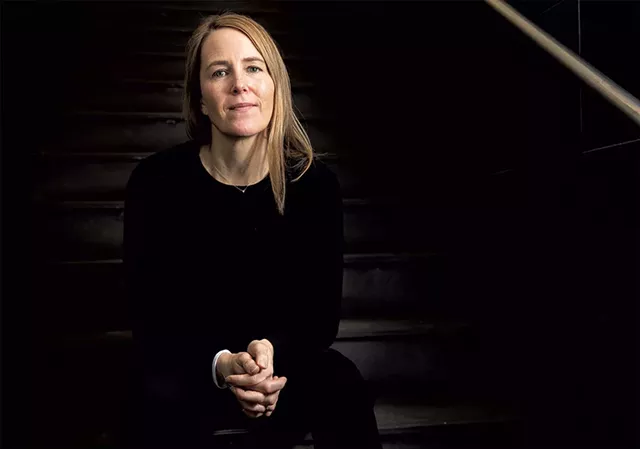 File: James Buck
Kate O'Neill
A couple of Seven Days reporters tracked down seven ex-priests accused of sexual molestation — and knocked on their doors. Another questioned an impeachment hearing witness in a Capitol Hill men's room. One brave writer spent a week milking cows, and getting shit upon, to find out what it's really like to work on a Vermont dairy farm.
Seven Days journalists go to great lengths — sometimes literally — to find good stories, and the process can be awkward, painful, scary or inconvenient. But it's never boring.
The original story idea may well change in the process of investigation. And not everything makes it into the final published piece. So, once a year, our reporters and editors share what we call "backstories," the tales behind the ones you read in Seven Days. They can be fascinating, humorous or sad.
These anecdotes reveal our purpose and methods — for example, how difficult it is to communicate with a source in prison, or what to do when no one will talk to you in Orwell, of all places.
This year our data editor wrangled a trove of public records from the Vermont Department of Disabilities, Aging and Independent Living to build a database that showed violations at eldercare facilities. At the State Archives, our Burlington reporter had to surrender her backpack, pen and water bottle to study the original, hard-copy documents that chronicle Vermont's involvement in the eugenics movement.
Verifying that the state owns two World War II-era rifles with Nazi insignia required a little more sleuthing.
Each week, the editorial team fans out with notebooks and cameras, driven by curiosity and a desire to tell readers what's happening and why it's important. Their "backstories" show the obstacles we face and the fun we have while pursuing the people, events and news that make Vermont such an interesting place.

Find links to all 25 backstories listed below under "related stories."